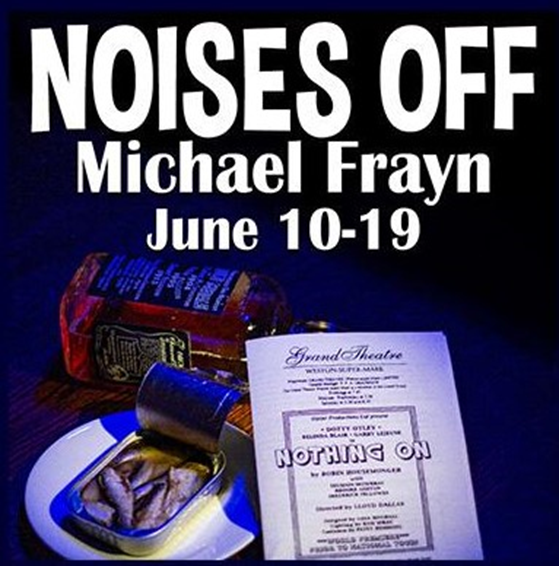 Directed by: Thomas Meek & Aeryn Lance
June 10 – 19, 2022
@ UHCL Bayou Theatre
---
Noises Off
By Michael Frayn
Taking its title from the theatrical stage direction indicating sounds coming from offstage, Noises Off presents a manic menagerie of itinerant actors rehearsing a flop called "Nothing On".
Frayn conceived the idea in 1970 while watching from the wings a performance of The Two of Us, a farce he had written for Lynn Redgrave. He said, "It was funnier from behind than in front, and I thought that one day I must write a farce from behind the set."
Doors slamming, on and offstage intrigue and many plates of sardines all figure in the plot of this hilarious and classically comic play. As you will soon see, the drama onstage is nothing compared to the drama backstage!
---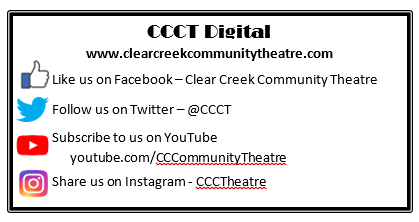 ---
Cast
| | |
| --- | --- |
| Dotty Otley / Mrs. Clackett | Kim Christiansen |
| Lloyd Dallas | Chase Folwell |
| Garry Lejeune / Roger | Steven Sarp |
| Brooke Ashton / Vickie | Kristina Treybig |
| Poppy Norton-Taylor | Carina Ellerbe |
| Frederick Fellowes / Philip | Sean DeFlora |
| Belinda Blair / Flavia | Eryn Dorsey |
| Tim Allgood / Burglar / Philip | Pat Monks |
| Selsdon Mowbray / Burglar | Brian Treybig |
---
Staff/Crew
| | |
| --- | --- |
| Director | Thomas Meek |
| Assistant Director/Stage Manager | Aeryn Lance |
| Deputy Stage Manager | Aprille Meek |
| CCCT Stage Crew | Will McDaniel, Demi Sparks & Bryan Stanfield |
| Lighting Design | John Meek & Robert Nagle |
| Sound Design | Steven Sarp |
| Set Design | Thomas Meek & Aeryn Lance |
| Bayou Theater Technical Director | Robert Nagle |
| Bayou Theater Stage Technicians | Michael Hunt. Jennifer Kelly, Nick |
| Construction Consultant | George Lance |
---
Set Construction & Painting
Kim Christiansen, Sean DeFlora, Eryn Dorsey, Carina Ellerbe, Chase Folwell, Jennifer Hardin, Aeryn Lance, April Lance, Chris Lowe, Ismael Martinez, Will McDaniel, Aprille Meek, Monty Lance Maguire, Thomas Meek, Pat Monks, Katie Reed, Steven Sarp, Matthew Schell, Demi Sparks, Mark Stanley, Brian Treybig, Kristina Treybig, and members of Pasadena Memorial High School's National Honor Society
---
Staff and Cast Bios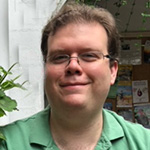 Thomas Meek – Director
Thomas Meek has been a part of many productions, in many roles, for many years, at CCCT. As a director, some memorable favorites include Moonlight and Magnolias (2020), The 39 Steps (2019), and No Sex Please, We're British (2016). Thomas holds a Bachelor of Science in Television and Film production from The University of Texas in Austin, and currently works in video and television production here in Houston.
I would like to thank the cast for their amazing work over the last several weeks, and their help and patience when it came to getting this beast of a set built up (as well as their amazing energy and athleticism now that there's actually a set with stairs and doors to play with!) The last week of rehearsal is nearly always filled with frustration and late nights, but it seems only fitting that Noises Off would have extra unanticipated challenges: a set that took nearly 3 days to build, fully reblocking moments that just don't work when we have a full 8 feet from the floor to the second level, and all the little things in between, you all rose to (and worked around) every challenge we came across. Theatre is always a collaborative art form, but you all have thrown yourselves in completely and it shows, you all have been amazing to work with. Finally, I would like to thank my Assistant Director, Stage manager, and fiancée Aeryn Lance, for all the hard work she's put into the set design and this show, I wouldn't have been able to pull this one off without her.
---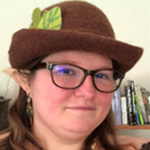 Aeryn Lance – Assistant Director
Aeryn has been interested in theatre since playing a munchkin in an elementary school production of the Wizard of Oz and has truly enjoyed the last 7 years of volunteering with CCCT. She has enjoyed doing all sorts of back stage work during that time from painting back drops, lighting, set design and construction, to being the Assistant Director of this whirlwind of a show. We've had a blast working with this cast and crew to make this show happen and are proud to say we couldn't have had a better group.
---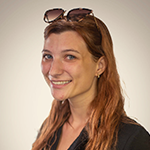 Carina Ellerbe – Carina Ellerbe has been performing on stage at CCCT since 2018. Some of her favorite roles include Helen in The Verdict, Lady Margaret in Much Ado about Nothing and Gwendolyn in The Importance of Being Ernest. Though this is her last performance with CCCT, she plans to join another theatre company once settled in her new home in Pensacola, Florida. She is so thankful to have met such a wonderful theatre family and cannot wait to return and see her fellow castmates in upcoming shows. We will miss you, Carina!
---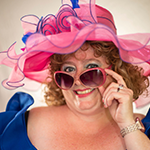 Kristina Treybig – Kristina has been on stage and behind the scenes in the theatre world for the past 25 years. Each show is a new, exciting, fun experience. She met her wonderful husband doing a show almost 7 years ago and has done several shows with him since. She recently had her directorial debut with CCCT's The Pink Panther Strikes Again. She is ecstatic to be doing Noises Off as it has been a bucket list show. It has definitely been a challenge and getting to work with Thomas and Aeryn and this cast have made it so very worth it! Thank you all so much for joining us and laughing with us in this wildly hilarious show.
---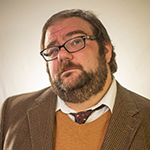 Sean DeFlora – Sean has previously appeared in CCCT productions such as Pink Panther Strikes Again, Love From a Stranger, Frankenstein and Clue. He graduated with a minor in Theatre from George Mason University in Fairfax, Virginia (go Pats!) before moving to the Clear Lake area. He is currently working towards becoming a theatre teacher of his own to honor his late great high school drama teacher, Hochkeppel, who tragically passed in 2020. This show is exactly the type of madness that 'H' would've loved.
---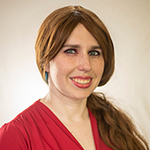 Eryn Dorsey – Eryn is excited to be returning to CCCT for another exciting show. Noises Off! has always held a special place in her heart because, after seeing it her freshman year in high school, it sparked her love of theater. She has performed in several plays at Bartlett High School in Alaska and in 2016 she returned to acting with roles in several productions including Elizabeth Imbrie in Philadelphia Story, the Red Girl in Shout! The Mod Musical!, ensemble in Sweeney Todd, Cristiane in Sherlock Holmes and the Adventures of the Suicide Club, Meg in Crimes of the Heart, Magenta in Rocky Horror Show, Kate in Love,Sex and the IRS, and most recently Olga/Dr. Duvall in The Pink Panther Strikes Again!. Currently, she has her own practice where she performs therapy across the state. She would like to thank her family (husband Uryan, sister Caitlyn and parents Sherry and Edgar), patients and their families for supporting her.
---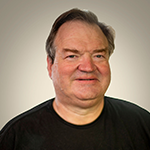 Pat Monks – Pat is a local attorney and magistrate who has been in private practice for 38 years. He and his wife, Annette Dwyer, have two children who have done their fair share of dancing and theater. Pat has served on the board of the Bay Area Houston Ballet and Theatre, in addition to appearing in the BAHBT production of the The Nutcracker for three years. At Clear Creek Community Theater, Pat has performed in several performances over the last 14 years including: No Sex Please, We're British; Tom Jones; Miss Firecracker Contest, and as Colonel Carvel in Appointment with Murder. He performed in Friendswood at the Purple Box Theater as Uncle Charlie in August: Osage County, Captain Wilkinson in A Few Good Men, as Big Daddy in Cat on a Hot Tin Roof and Odell and the preacher in Sordid Lives. His last performance was this year when he played Floyd Spinner in CCCT's Love, Sex and the IRS. Pat is extremely proud to be following in the tradition of his Monks family in Ireland, who have long been associated with the award-winning Rush Dramatic Society and the Millbank Theatre in Rush, County Fingal
---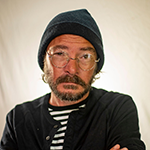 Brian Treybig – I, Brian Treybig, have been acting for over a decade which means I dig it and people keep hiring me. My wife Kristina and I just got a new puppy dog who we named Saoirse (soar shuh). Just the other day though she said that we should have called her Pitunia, being that she is half Pitbull. Oh well, Milo, our other dog, seems to tolerate her.
---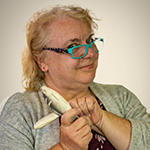 Kim Christiansen – Kim was last seen on stage as Mrs. Lotta Cash in Pasadena Memorial High School's faculty play The Dastardly Doctor Devareaux. She has been lucky to work under the direction of Thomas Meek in multiple "Stop the Threat" videos. Kim has appeared on the CCCT stage in another great farce "A Flea in her Ear" and Agatha Christie's "Spider Web." Ms. Christiansen got bitten by the acting bug in the US Army at Fort Bragg working in many "Fort Bragg Soldier Safety Shows" and performing in numerous plays and musicals on the old Fort Bragg theatre stage.
---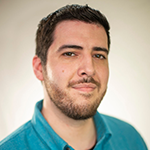 Chase Folwell – Chase is playing Lloyd Dallas, the director of the show Nothing On. Chase is a dedicated method actor who refuses to get out of character during the run of a show. This being the case, he told us nothing about himself. Only about Lloyd who read English at Cambridge and stagecraft at the local benefits office. He has directed plays in most parts of Britain, winning the South of Scotland Critics' Circle Special Award in 2017. In 2019 he directed a highly successful season for the National Theatre of Sri Lanka. In recent years he has probably become best known for his brilliant series of 'Shakespeare in Summer' productions in the parks of the inner London boroughs.
---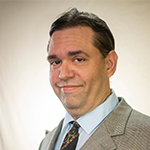 Steven Sarp – Steven was last seen as De. Fassbender in The Pink Panther Strikes Again. He has a B.S. in Drama/Television/Film performance from Oral Roberts University and has served as both assistant director and sound tech for CHARAKTER Ministry of the Arts in Tulsa, Oklahoma. Favorite past shows include Cole Porter's You Never Know, Murder Is Bad but Monday Will Kill You, and Agatha Christie's Go Back For Murder. He has also been seen in The Sound of Music and Putting It Together and has performed in The Ragman in Paris, France. Previous shows directed for CCCT include Charley's Aunt, Into the Woods, and Legally Blonde: The Musical.
---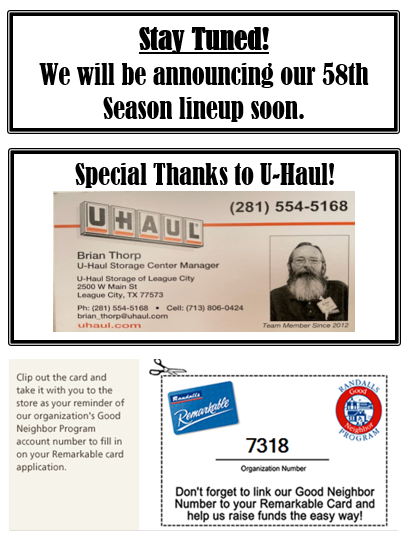 ---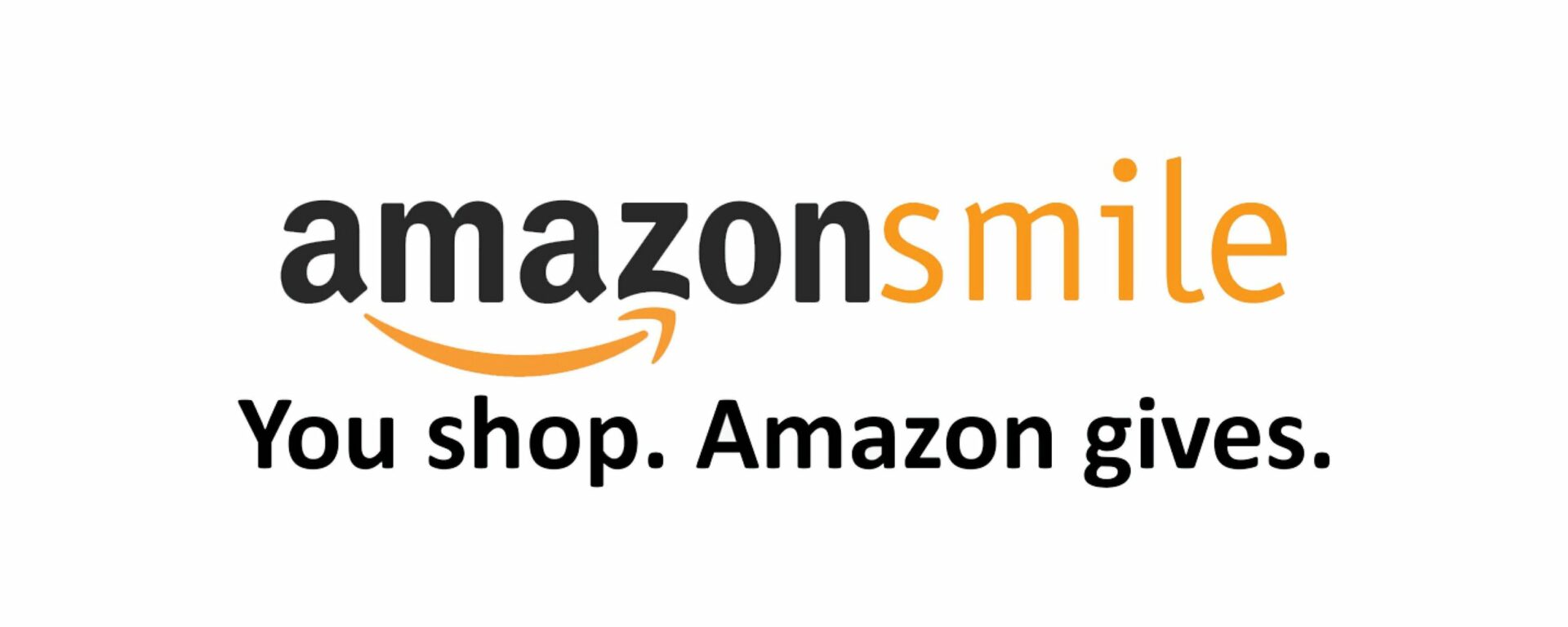 If you shop on Amazon, every purchase you make can help support CCCT. When you click on the link below, you will be asked if you'd like to help support Clear Creek Country Theatre.
CCCT Unique Charity Link
---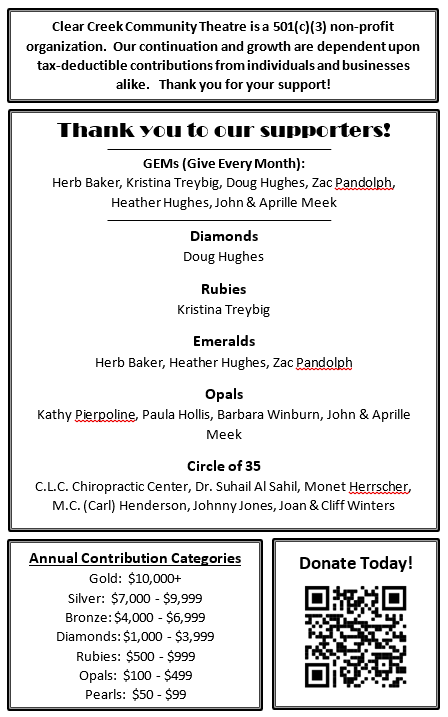 ---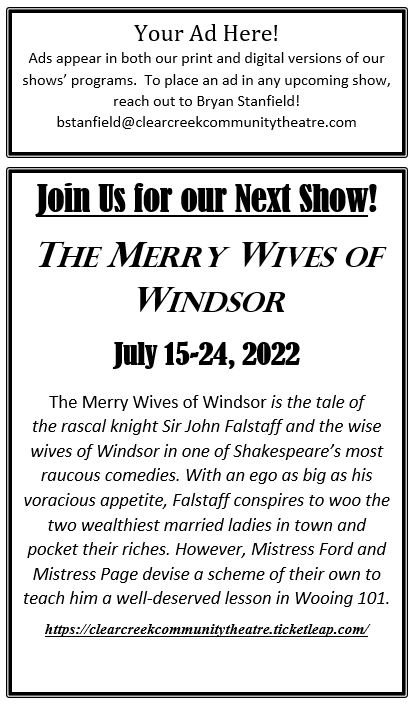 ---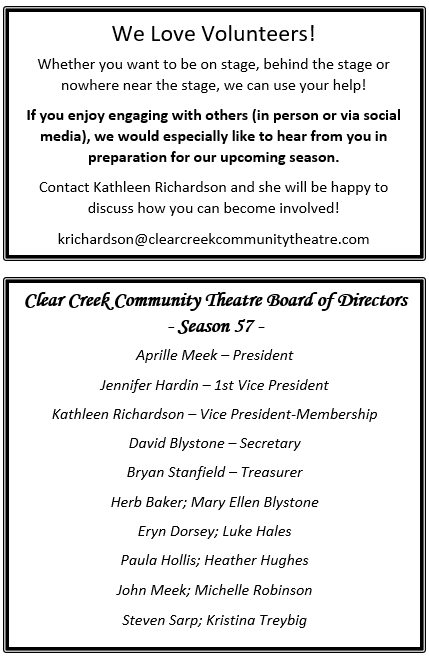 ---