A Murder is Announced
Based on the Novel by Agatha Christie
Adapted for the Stage by Leslie Darbon
Opening Night – Friday January 8th, 2021!
Clear Creek Community Theatre is delighted to announce our first live performance of 2021 at the Bayou Theatre on the UH Clear Lake campus, A Murder is Announced, based on the novel by Agatha Christie and adapted for the stage by Leslie Darbon, continues our annual tradition of presenting a play by the Queen of Crime.
The play opens with an announcement i­­n the local paper that states ­­the time and place when a murder is to occur in Miss Blacklock's Victorian house. The victim is not one of the house's several occupants, but an unexpected and unknown visitor. What follows is a classic Christie puzzle of mixed motives, concealed identities, a second death, a determined Inspector grimly following the twists and turns, and Miss Marple on hand to provide the final solution. at some risk to herself in a dramatic confrontation.
CCCT's production of A Murder is Announced is led by director Aprille Meek. The role of Miss Marple is performed by long time CCCT actor and volunteer, Barbara Winburn. Fans of CCCT's Agatha Christie productions will recognize a Bay Area all-star cast of actors including: Sean DeFlora, C. Alane Johnson, Angela Case, Jennifer Hardin, Chris Gomez, Carina Ellerbe, Teresa McLemore, Katie Reed, Steven Sarp and Rod Sanchez.
Ticket's may be purchased through our on-line box office or you may request reservations by calling the reservation line at 281-335-5228 and leaving a message. As part of our Covid-19 protocols, all seating will be assigned. Seating preferences will be on a first come, first served basis with assignments being made to accomodate social distancing. Tickets will be limited to 125 seats per performance to provide adequate spacing between groups.
---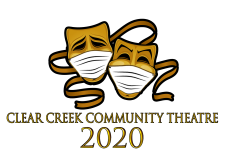 Governor Abbott has announced that performing arts are back, with all appropriate safety protocols. While our former building has come down, CCCT is all about creating great theater for the Houston Bay Area, regardless of venue. While we've all been staying safe at home, our actors have been working hard, preparing for our return to the stage. We will soon be announcing our new season and performance dates at our new home at UH's Bayou Theatre. Visit our website for details. Please stay healthy – we are looking forward to seeing you all again very soon.
---

If You Love Community Theatre, visit CCCT's YouTube Channel. You'll find directors talking about their shows, actors discussing characters, & skilled "behind the scenes" artists discussing their craft.
---

CCCT has a very active Facebook community. You'll meet many of our volutneers, and see lots of tidbits, photos and videos about our productions, actors and the theatre. Click on the Facebook badge to visit!
---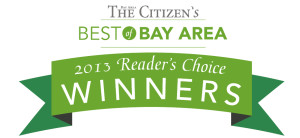 CCCT has been named the Bay Area's "Best Community Theater" by readers of the Bay Area Citizen for five years in a row! Many thanks to our patrons and readers of the Bay Area Citizen for your continued support.
---
---