Oklahoma Slider w horse date copy
Support the Theatre You Love
---
A Season of Songs, Secrets, and Smiles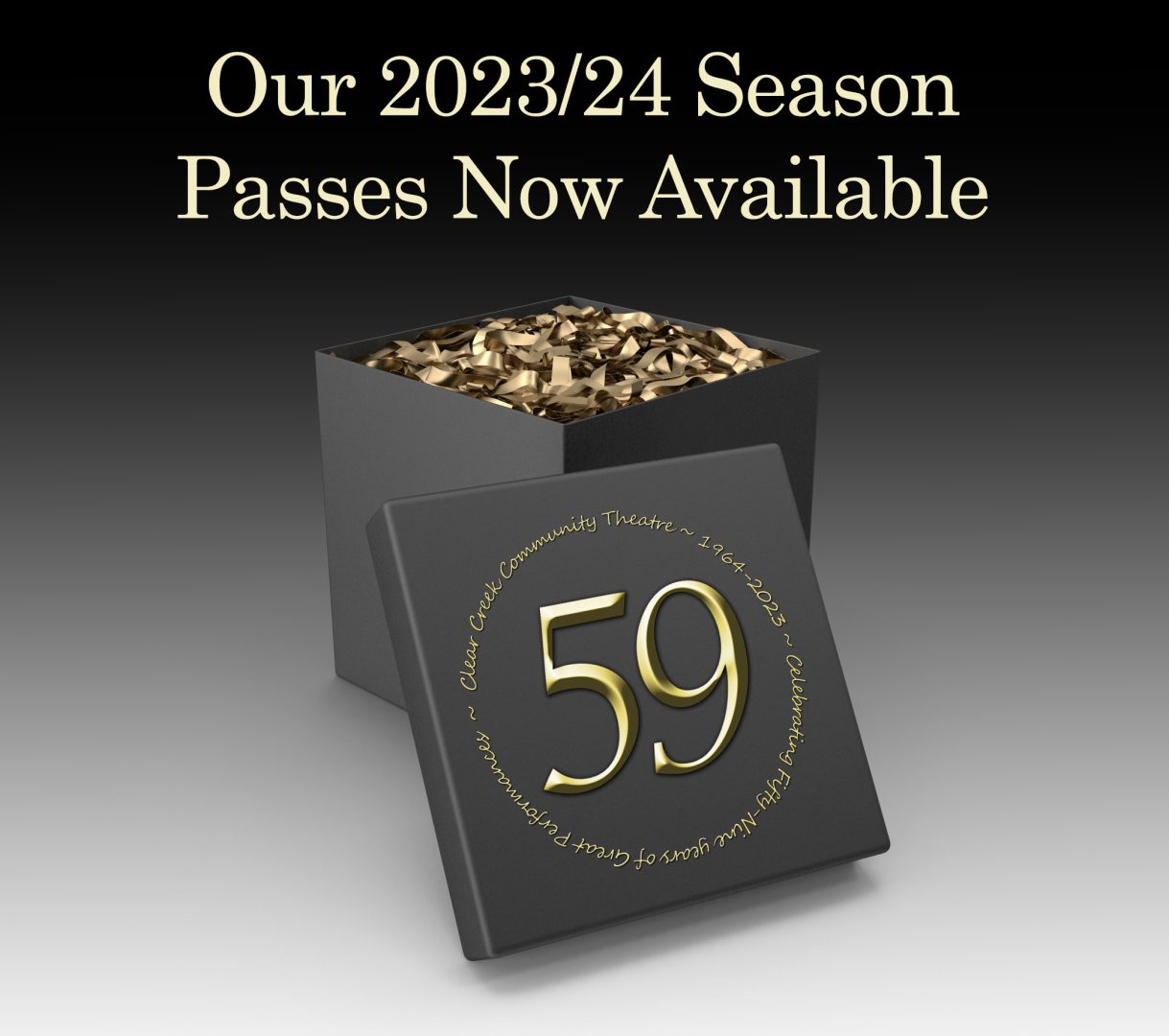 Season Passes & Memberships are now available for Clear Creek Community Theatre's 2023/24 Season.

We have two great options based on your needs.  To get the FULL season of entertainment, our 10 show pass will offer you the BIGGEST savings and while providing you the flexibility to see all of our shows during the season plus an additional ticket to bring a friend.
Our optional Five Show pass will allow you five tickets to any of our shows in any combination.  As always, you are able to use your pass for multiple tickets to a single show if you prefer. 
---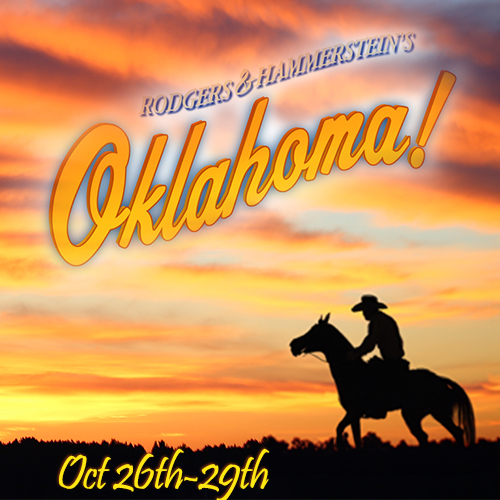 Our first Bayou Theater Production of the season is Rodgers & Hammerstein's Oklahoma! The iconic musical is set in a Western territory just after the turn of the 20th century. A high-spirited rivalry between local farmers and cowboys provides a colorful background for Curly, a charming cowboy, and Laurey, a feisty farm girl, to play out their love story. Their romantic journey, as bumpy as a surrey ride down a country road, contrasts with the comic exploits of brazen Ado Annie and hapless Will Parker in a musical adventure embracing hope,
determination and the promise of a new land. Rodgers & Hammerstein's first collaboration remains, in many ways, their most innovative, setting the standards and rules of modern musical theatre. Join us October 26th through October 29th to see our talented cast and tremendous production at the University of Clear Lake's Bayou Theater. Tickets are now on sale.

Recurring donations play a huge role in meeting our annual budget.  While ticket sales make up the majority of our income, support from patrons, like you, often makes the difference    Recurring donations allow us to spend more time on our mission: to promote and present quality theatrical productions for the education, cultural growth and entertainment of the greater bay area community.

If you'd like help with our recurring costs by donating to CCCT on a regular basis, please click here. To learn more about the program or explore other ways you can support our theatre, please send an email to our fundraising chair. We appreciate every donation, no matter the size. Your contributions are fully tax deductible and because we are an all volunteer organization, every penny you give goes to keep theatre alive in the greater Bay Area. Thank you.
---

CCCT has a very active Facebook community. You'll meet many of our volutneers, and see lots of tidbits, photos and videos about our productions, actors and the theatre. Click on the Facebook badge to visit!


CCCT has been named the Bay Area's "Best Community Theater" by readers of the Bay Area Citizen for five years in a row! Many thanks to our patrons and readers of the Bay Area Citizen for your continued support.