Program Slider - Love Sex IRS - Performance Dates
Program Slider - Auditions Pink Panther
Support the Theatre You Love
---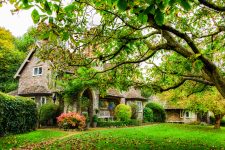 Clear Creek Community Theatre is excited to bring you Love from a Stranger – this intense psychological thriller as our first play for 2022. Brought to you by a talented cast and director, Aprille Meek, this Agatha Christie classic is not to be missed! All performances will be held at the Bayou Theater on the UH Clear Lake Campus.
About the Play:
Cecily Harrington has led a staid and proper existence. After winning a large amount of money in a sweepstake she desperately yearns for a life of adventure. Enter Bruce Lovell, a handsome and charming stranger who sweeps her off her feet. In a whirlwind romance, she recklessly abandons her job, friends and fiancé to settle in the remote and blissful surroundings of a country cottage. However, her newfound "love from a stranger" is not what it seems and in an astonishingly tense final scene, Cecily discovers the ghastly truth of her new love.
Love From a Stranger is an adaptation by Agatha Christie and Frank Vosper which draws both on Christie's earlier play, The Stranger, and her short story, Philomel Cottage. Some years before this play, Christie herself wrote a stage version, calling it The Stranger.
CLICK HERE TO BUY AGATHA CHRISTIE – "LOVE FROM A STRANGER" TICKETS
---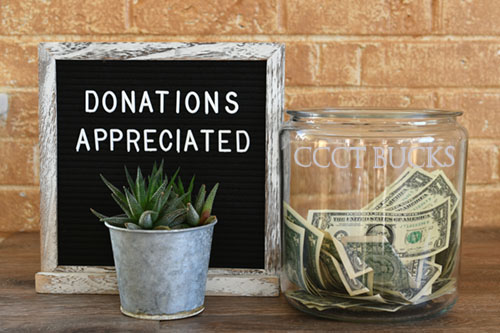 For non-profits, like Clear Creek Community Theatre, end-of-year fundraising is a critical time in our financial calendar. It has been a particularly challenging year for CCCT as we strive to maintain a regular season while working through the twists and turns of play production during a pandemic. We've got a great line-up of shows for the 2022 season, but we need your help to make this year a success. Your donations to Clear Creek Community Theatre make a huge difference in helping to cover our operating costs. We are a completely volunteer organization, so every dollar you give goes directly to the shows we produce for the Bay Area community. There are many ways to support CCCT. Please visit our season page, and consider buying a season pass. You can also become a sustaining contributor by giving a little every month. Finally, single donations are a particularly good way to make a fully deductible gift before the end of the tax year.
Help us get 2022 off on a sound financial footing. Your theater community thanks you!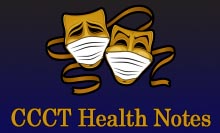 Clear Creek Community Theatre and UH Clear Lake continue to monitor COVID-19's impact on our community. We will follow guidelines from the CDC and encourage unvaccinated patrons to wear a mask. Please consider your safety and the health of your neighbors when making your choices. We will update this page as local conditions warrant changes in our Covid policy.
---

If You Love Community Theatre, visit CCCT's YouTube Channel. You'll find directors talking about their shows, actors discussing characters, & skilled "behind the scenes" artists discussing their craft.
---

CCCT has a very active Facebook community. You'll meet many of our volutneers, and see lots of tidbits, photos and videos about our productions, actors and the theatre. Click on the Facebook badge to visit!
---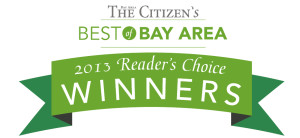 CCCT has been named the Bay Area's "Best Community Theater" by readers of the Bay Area Citizen for five years in a row! Many thanks to our patrons and readers of the Bay Area Citizen for your continued support.
---