A Message to Our Patrons
INTERMISSION IS ALMOST OVER
---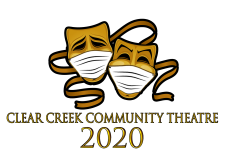 Governor Abbott has announced that performing arts are back, with all appropriate safety protocols. While our former building has come down, CCCT is all about creating great theater for the Houston Bay Area, regardless of venue.
While we've all been staying safe at home, our actors have been working hard, preparing for our return to the stage.
Soon we will be announcing dates and venues in our area. Please stay healthy – we are looking forward to seeing you all again very soon.
---

If You Love Community Theatre, visit CCCT's YouTube Channel. You'll find directors talking about their shows, actors discussing characters, & skilled "behind the scenes" artists discussing their craft.
---

CCCT has a very active Facebook community. You'll meet many of our volutneers, and see lots of tidbits, photos and videos about our productions, actors and the theatre. Click on the Facebook badge to visit!
---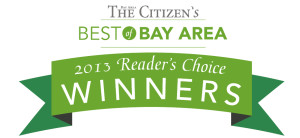 CCCT has been named the Bay Area's "Best Community Theater" by readers of the Bay Area Citizen for five years in a row! Many thanks to our patrons and readers of the Bay Area Citizen for your continued support.
---
---