59th season call for entries copy
Support the Theatre You Love
---
OPEN AUDITIONS
Rob Brewster's parents are very, very proud of their son the doctor. What they don't know is that Rob has used all the money they gave him for medical school to live on as he as has pursued his fledgling writing career. Inevitably, Rob's day of reckoning comes when his parents arrive for a visit.
Quickly, he enlists the help of his secretary to be his nurse and his roommate Jimmy to round up his actor friends to pretend to be patients. Complications ensue when Jimmy decides he is such a good actor that he can impersonate all the patients, with the help of a trunk of costumes and bad dialects!
With roles for three women and five men, auditions are scheduled on Sunday Jan. 29th at 6 pm and Monday Jan. 30th at 7 pm. Click Here for Audition Details
---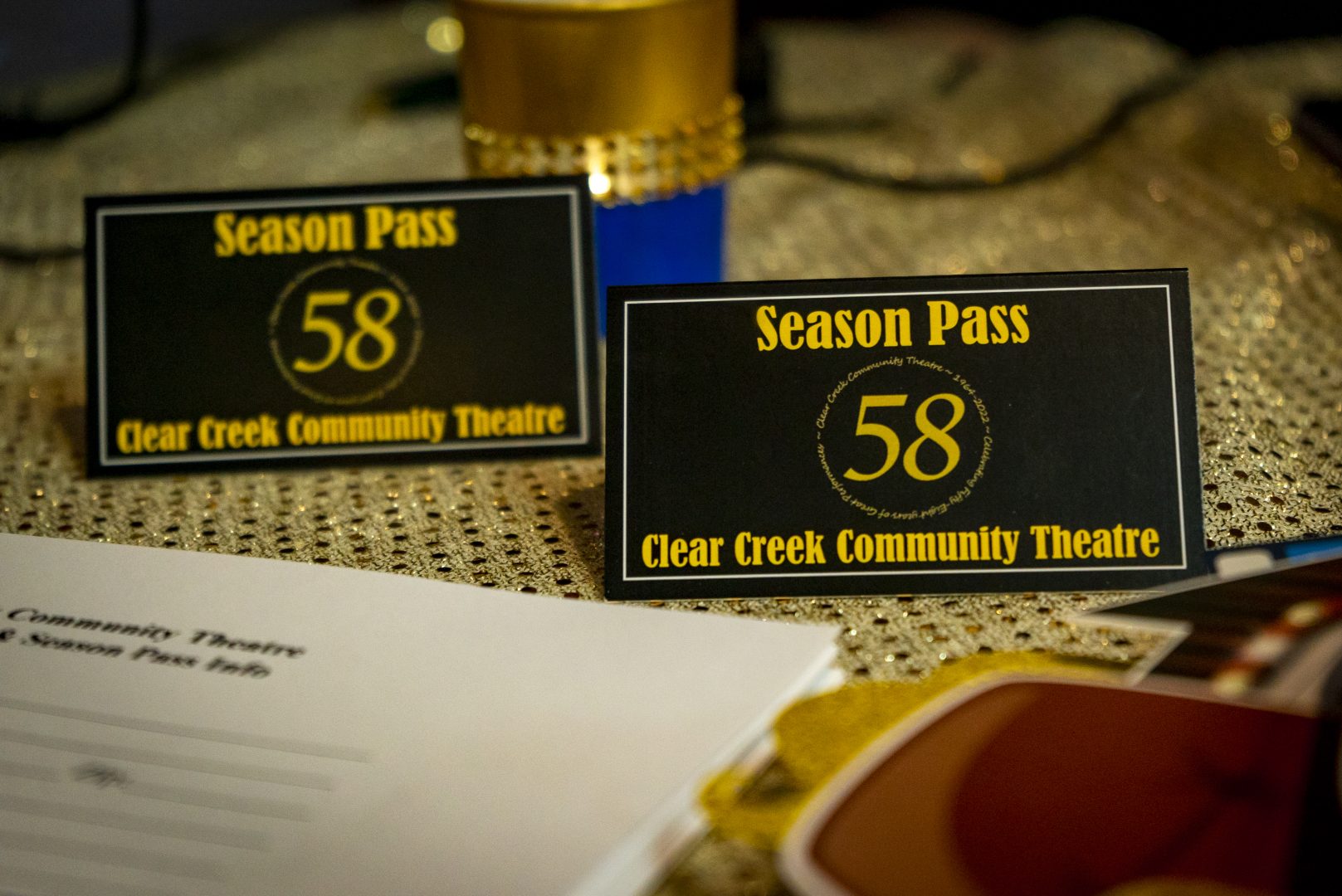 58th Season Passes are now on sale! Each full Season Pass provides six admissions, meaning it covers tickets for any individual to any performance, six times. Your Season Pass may be used for six tickets for one play OR divided between plays, whatever works best for your family and friends.
Our theatre season begins in September of each year and covers regular season performances at The Bayou. You may use a Season Pass for entry to any regular season performance. Special events are not included.
---

CCCT has a very active Facebook community. You'll meet many of our volutneers, and see lots of tidbits, photos and videos about our productions, actors and the theatre. Click on the Facebook badge to visit!


CCCT has been named the Bay Area's "Best Community Theater" by readers of the Bay Area Citizen for five years in a row! Many thanks to our patrons and readers of the Bay Area Citizen for your continued support.