Program Slider - Sean JPG
Program Slider - MOTOE copy
Support the Theatre You Love
OPENING DECEMBER 14th. at JET-PAC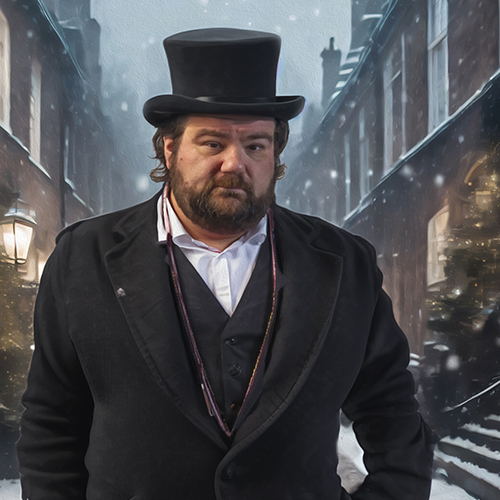 'A Christmas Carol'
by Charles Dickens brings the timeless tale of Ebenezer Scrooge's transformation from a miserly curmudgeon to a generous and compassionate soul to live on the theatrical stage. Set in Victorian-era London, Scrooge's story will take the audience through a world of bustling streets, wintry landscapes, and a myriad of colorful characters, all while staying faithful to Dickens' classic tale. 
Clear Creek Community Theatre's original adaptation of the Dickens Novel will be on Stage December 14th – 17th. All performances are at The Jet-Pac located at 17060 Saturn Lane.
In 'A Christmas Carol' the Ghosts of Christmas Past, Present, and Future guide Scrooge through a series of haunting and heartwarming scenes. Along with Ebenezer himself, the audience is transported from Scrooge's austere counting house to the Cratchit family's humble home, and from a lonely graveyard to the joyful celebrations of Christmas morning. With period-appropriate costumes, atmospheric lighting, and a mix of traditional and contemporary music, this stage adaptation captures the spirit of the holiday season, reminding us all of the importance of kindness, generosity, and redemption.
The supporting cast breathe life into Dickens' world and infuse the production with humor, warmth, and holiday cheer. The show's choreography and special effects create memorable scenes, from Scrooge's eerie visits to his past, present, and future, to the enchanting spectacle of London's vibrant Christmas festivities. Whether you're a long-time fan of 'A Christmas Carol' or experiencing it for the first time, this stage adaptation promises to kindle the spirit of the season and leave you with a heartwarming reminder of the true meaning of Christmas. 

Seating is limited – we encourage you to purchase your tickets soon.

---
A Season of Songs, Secrets, and Smiles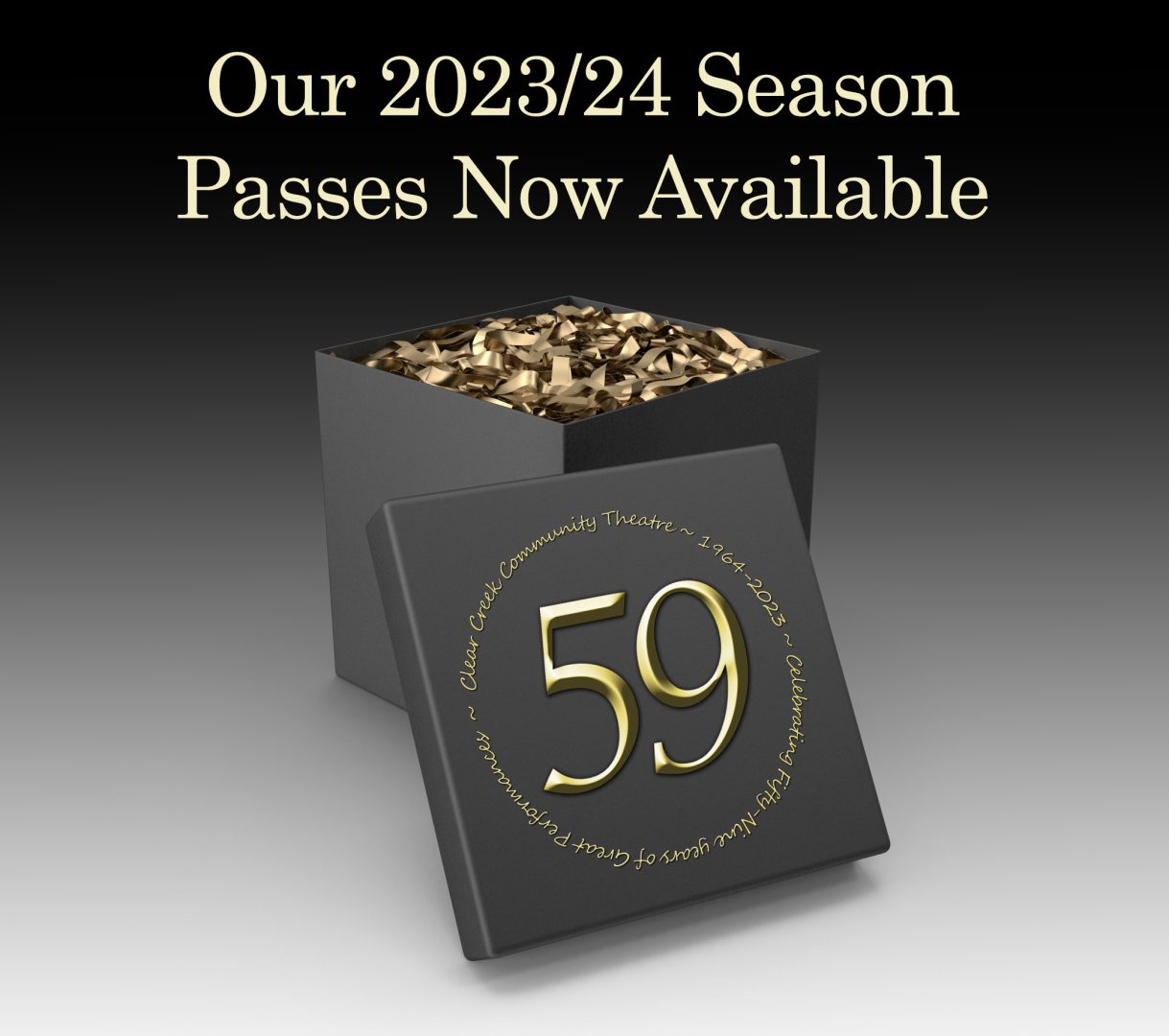 Season Passes & Memberships are now available for Clear Creek Community Theatre's 2023/24 Season.

We have two great options based on your needs.  To get the FULL season of entertainment, our 10 show pass will offer you the BIGGEST savings and while providing you the flexibility to see all of our shows during the season plus an additional ticket to bring a friend.
Our optional Five Show pass will allow you five tickets to any of our shows in any combination.  As always, you are able to use your pass for multiple tickets to a single show if you prefer. 
---

Recurring donations play a huge role in meeting our annual budget.  While ticket sales make up the majority of our income, support from patrons, like you, often makes the difference    Recurring donations allow us to spend more time on our mission: to promote and present quality theatrical productions for the education, cultural growth and entertainment of the greater bay area community.

If you'd like help with our recurring costs by donating to CCCT on a regular basis, please click here. To learn more about the program or explore other ways you can support our theatre, please send an email to our fundraising chair. We appreciate every donation, no matter the size. Your contributions are fully tax deductible and because we are an all volunteer organization, every penny you give goes to keep theatre alive in the greater Bay Area. Thank you.
---

CCCT has a very active Facebook community. You'll meet many of our volutneers, and see lots of tidbits, photos and videos about our productions, actors and the theatre. Click on the Facebook badge to visit!


CCCT has been named the Bay Area's "Best Community Theater" by readers of the Bay Area Citizen for five years in a row! Many thanks to our patrons and readers of the Bay Area Citizen for your continued support.