Merry Wives Auditions copy
Support the Theatre You Love
---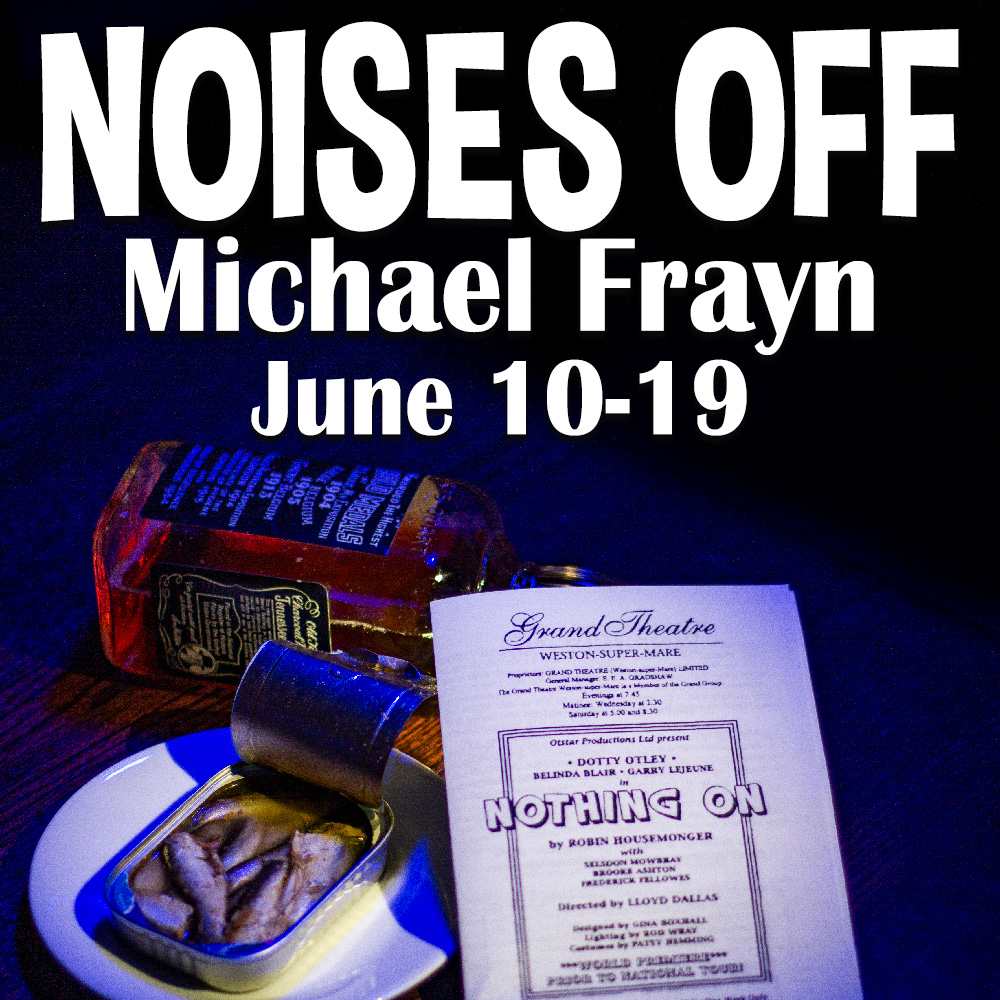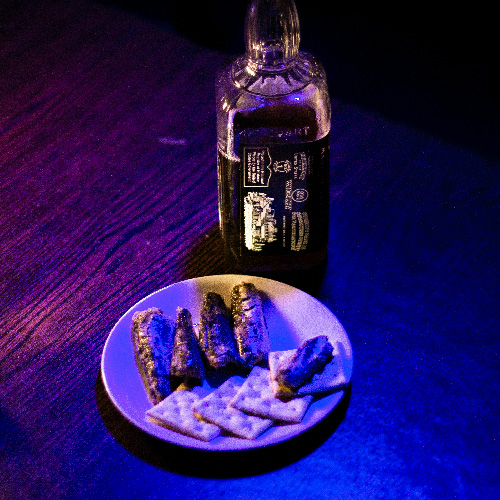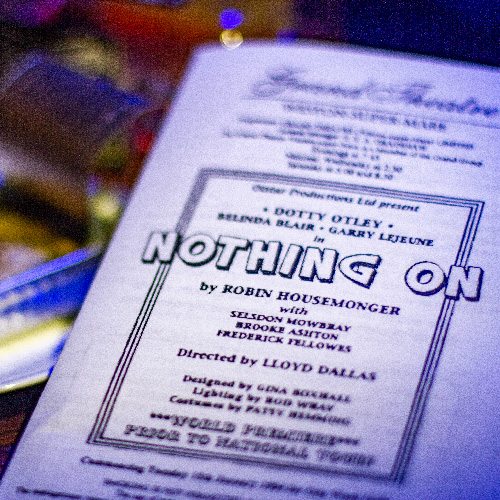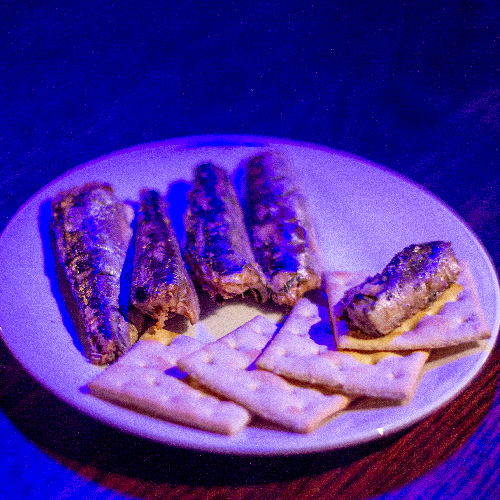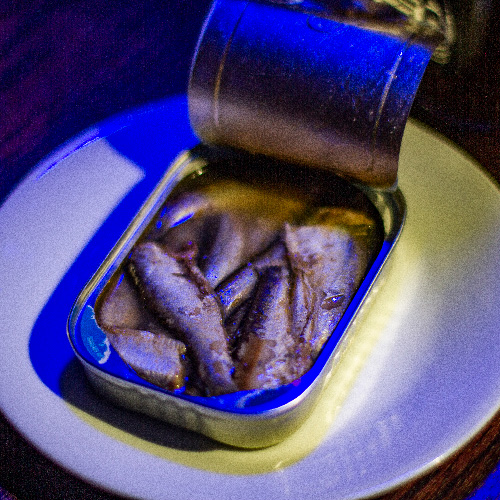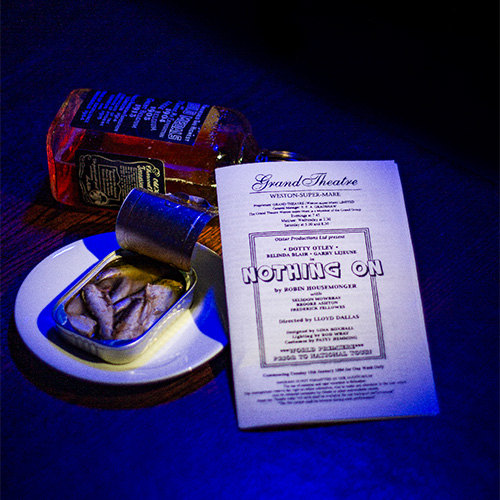 SquareElements_500px_whiskyfish
SquareElements_500px_pgmFocus
SquareElements_500px_sardinescracker
SquareElements_500px_SardinesCan

Opening June 10th at UHCL's Bayou Theater, CCCT presents Noises Off. Called "the funniest farce ever written," by the New York Post, Noises Off  by Michael Frayn, presents a manic menagerie of itinerant actors rehearsing a flop called "Nothing On".  Directed for CCCT by Thomas Meek, Frayn conceived the idea in 1970 while watching from the wings a performance of The Two of Us, a farce that he had written for Lynn Redgrave.
He said, "It was funnier from behind than in front, and I thought that one day I must write a farce from behind the set." Doors slamming, on and offstage intrigue, and many plates of sardines all figure in the plot of this hilarious and classically comic play. It takes its title from the theatrical stage direction indicating sounds coming from offstage.
Here are some reviews from the opening of the New York production:
"The most dexterously realized comedy ever about putting on a comedy. A spectacularly funny, peerless backstage farce. This dizzy, well-known romp is festival of delirium." – The New York Times
"As side-splitting a farce as I have seen. Ever? Ever." – New York Magazine
"Bumper car brilliance […] If laughter is indeed the best medicine, Noises Off is worth its weight in Cipro." – New York Daily News
The funniest farce ever written! Never before has side-splitting taken on a meaning dangerously close to the non-metaphorically medical." – New York Post
"As side-splitting a farce as I have seen. Ever? Ever." – New York Magazine
The drama onstage is nothing compared to the drama backstage in Michael Frayn's hysterical, fast-paced British sex farce about putting on a hysterical, fast-paced British sex farce. Lines, props, and pants are dropped in equal proportion as the bedraggled cast struggles valiantly to keep their production from going entirely off the rails. Don't miss this fall-out-of-your-chair-funny production, where the sardines and the slamming doors abound. Click the button below to buy your tickets now! Opening night is Friday, June 10th., with performances each weekend through Sunday, June 19th. Show times are Friday and Saturday at 8:00pm, with Sunday Matiness at 2:30pm. Noises Off is a comedic crowd pleaser – we recommend that you purchase your tickets soon!
---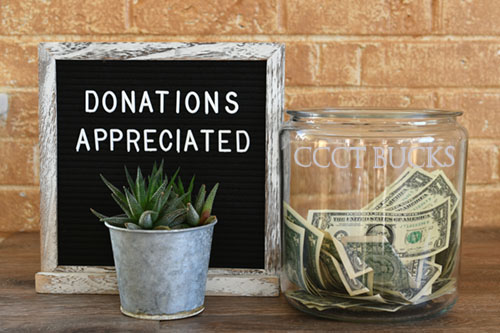 For non-profit performing arts groups, like Clear Creek Community Theatre, fundraising is a critical part of our budget. 2021 was a challenging year for CCCT as we strove to maintain a regular season while working through the twists and turns of play production during a pandemic. We've got a great line-up of shows for the remainder of our 2021/2022 season, but we need your help to make this year a success.
---

If You Love Community Theatre, visit CCCT's YouTube Channel. You'll find directors talking about their shows, actors discussing characters, & skilled "behind the scenes" artists discussing their craft.

CCCT has a very active Facebook community. You'll meet many of our volutneers, and see lots of tidbits, photos and videos about our productions, actors and the theatre. Click on the Facebook badge to visit!

CCCT has been named the Bay Area's "Best Community Theater" by readers of the Bay Area Citizen for five years in a row! Many thanks to our patrons and readers of the Bay Area Citizen for your continued support.