50 years ago this summer man landed on the moon. Before that those Apollo astronauts and their wives were Clear Creek Community Theatre volunteers! Come party with us as we launch our 55th season and celebrate the anniversary of the lunar landing!
FREE EVENT – join us for libations and tasty bites,and entertainment. Come dressed as your favorite character and enter the costume contest. There will be all sorts of goodies at the silent auction and this is your chance to take advantage of early bird  bonuses on our season passes and CCCT membership!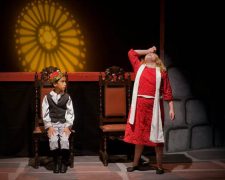 Summer Camps Now Registering
CCCT has a great summer opportunity for your young people! Our Theatre Camps offer students a fun and safe environment to learn theater basics including: scenic crafts, movement and acting skills – all culminating in performances that are open to the community. It's a wonderful way to build confidence and learn how to collaborate with others.
---

If You Love Community Theatre, visit CCCT's YouTube Channel. You'll find directors talking about their shows, actors discussing characters, & skilled "behind the scenes" artists demonstrating their craft.
---

CCCT has a very active Facebook community. You'll meet many of our volutneers, and see lots of tidbits, photos and videos about our productions, actors and the theatre. Click on the Facebook badge to visit!
---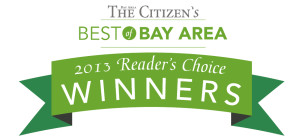 CCCT has been named the Bay Area's "Best Community Theater" by readers of the Bay Area Citizen for five years in a row! Many thanks to our patrons and readers of the Bay Area Citizen for your continued support.
---