---
Opening Friday, February 22nd, Clear Creek Community Theatre is proud to present our production of Yasmina Reza's play God of Carnage.
Winner of the 2009 Tony Award for Best Play, God of Carnage relates an evening in the lives of two couples, residents of a tony Brooklyn neighborhood, who meet to discuss a playground incident.
Alan and Annette's son hit Michael and Veronica's son in the face with a stick, resulting in two broken teeth. The four of them agree to discuss the incident civilly, but, as the night wears on and drinks are imbibed, the polite veneer breaks down.
God of Carnage is on stage at CCCT February 22 through March 10, 2019 with our complimentary reception on opening night. Performances are at 8:00 PM on Fridays and Saturdays and 2:30 PM on Sunday afternoons.
Reservations may be made through the box office at 281-335-5228 and tickets are available in advance from our virtual box office.
GOD of Carnage – Buy Tickets Here!
---

If You Love Community Theatre, visit CCCT's YouTube Channel. You'll find directors talking about their shows, actors discussing characters, & skilled "behind the scenes" artists demonstrating their craft.
---

CCCT has a very active Facebook community. You'll meet many of our volutneers, and see lots of tidbits, photos and videos about our productions, actors and the theatre. Click on the Facebook badge to visit!
---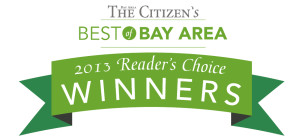 CCCT has been named the Bay Area's "Best Community Theater" by readers of the Bay Area Citizen for five years in a row! Many thanks to our patrons and readers of the Bay Area Citizen for your continued support.
---