Sherlock is Back! Opening Night is October 18th.
Arthur Conan Doyle's famous characters are dropped into a story inspired by Robert Louis Stevenson's novella The Suicide Club. In the heart of London, behind the impassive facade of a windowless house, some of Europe's most powerful men gather to play a game. The game is murder, and this is The Suicide Club. But the club has a new member, Sherlock Holmes: brilliant, brooding, the greatest detective in the world. Why does Holmes wish to die? Can his friend Dr. Watson save him? Or doesn't Holmes want to be saved?
Sherlock Holmes and the Adventure of the Suicide Club is on stage at CCCT October 18th – November 3rd. Performances are Fridays and Saturdays at 8:00pm and Sundays at 2:30pm.
Remember, our BYOB policy allows you to bring your own wine and beer. For a modest corkage fee, we'll open the bottles and supply two glasses or frosty mugs. So grab your friends, grab a bottle of bubbly and have a great night out! Call 281-335-5228 for reservations or buy tickets online at our virtual box office.

If You Love Community Theatre, visit CCCT's YouTube Channel. You'll find directors talking about their shows, actors discussing characters, & skilled "behind the scenes" artists demonstrating their craft.
---

CCCT has a very active Facebook community. You'll meet many of our volutneers, and see lots of tidbits, photos and videos about our productions, actors and the theatre. Click on the Facebook badge to visit!
---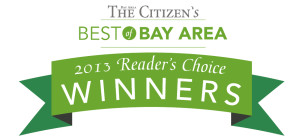 CCCT has been named the Bay Area's "Best Community Theater" by readers of the Bay Area Citizen for five years in a row! Many thanks to our patrons and readers of the Bay Area Citizen for your continued support.
---