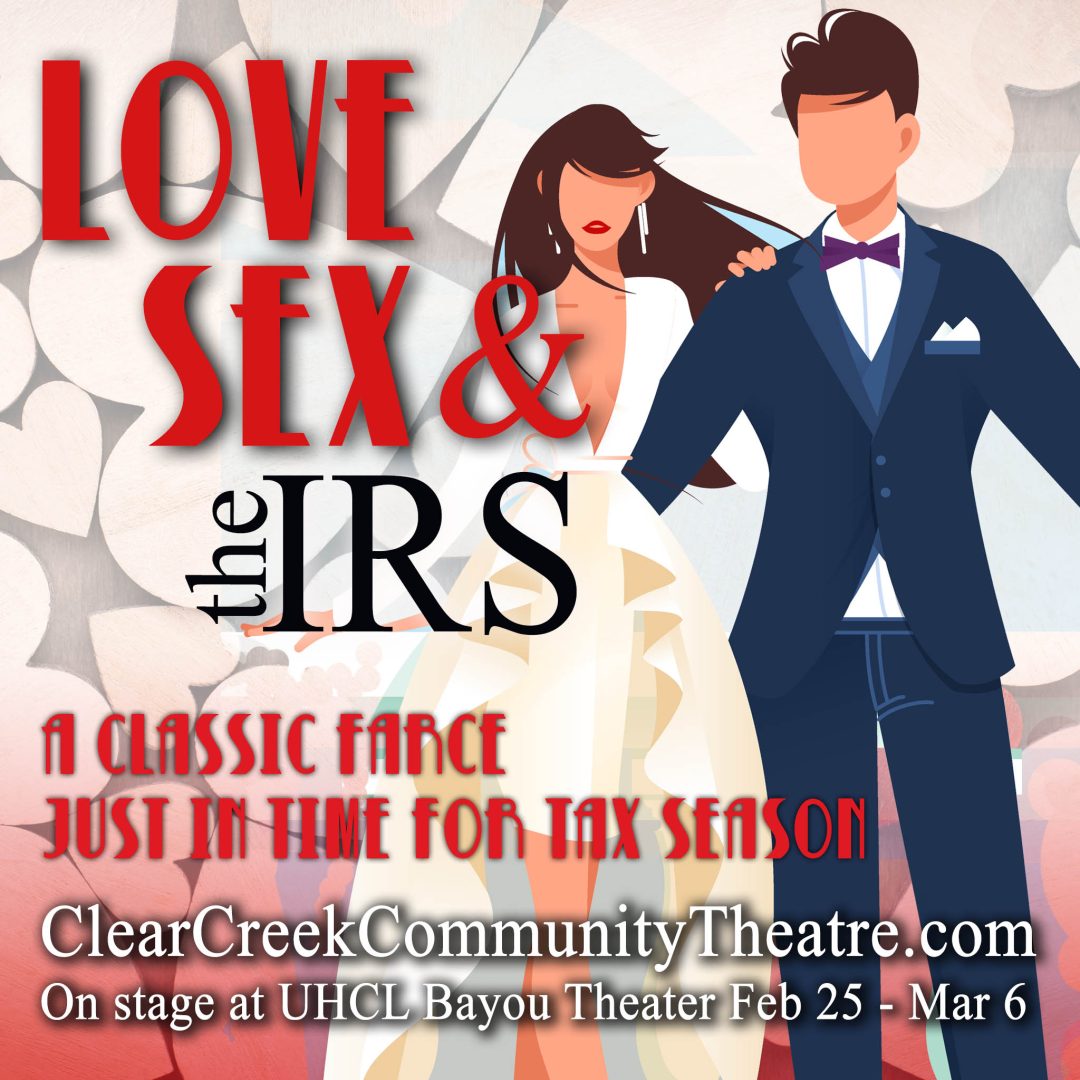 About the Play
Just in time for tax season, "Love, Sex, and the IRS" is a classic farce about Love and Taxes by Billy Van Zandt and writing partner Jane Milmore.
Jon Trachtman and Leslie Arthur are out of work musicians who room together in New York City. To save money, Jon has been filing tax returns listing the pair as married. The day of reckoning comes when the Internal Revenue Service informs the "couple" they're going to be investigated. Leslie masquerades as a housewife, aided by Jon's fiancée, Kate. Complicating matters further, Leslie and Kate are having an affair behind Jon's back, Jon's mother drops in unexpectedly to meet her son's fiancée, and Leslie's ex-girlfriend shows up demanding to know why Leslie has changed and won't see her anymore.
Like a cross between I Love Lucy and Some Like it Hot, this hysterical farce will be on stage for two weekends only.
All performances will be at the Bayou Theater located in the Bayou Building on the University of Houston Clear Lake Campus.
---
The Cast
Jon – Max Wingert
Leslie – Xavier Lehew
Kate – Eryn Dorsey
Mr. Jansen – Steven Sarp
Floyd Spinner – Gerald Patrick Monks
Vivian – Teresa McLemore
Connie – Carina Ellerbe
Grunion – Colton Tuley
---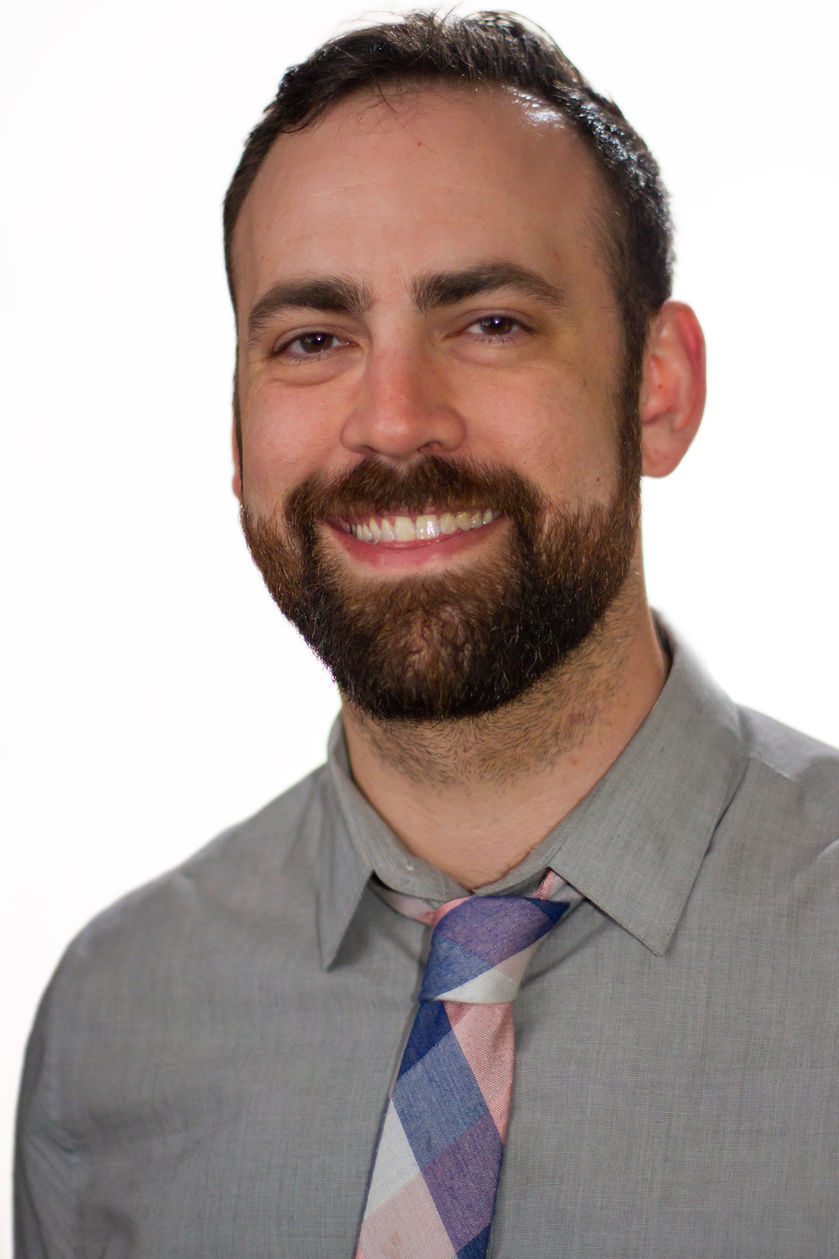 Max Wingert is an actor, improviser, and yogi with a penchant for people and a knack for roguish charm. Pre-pandemic he could be found on-camera and off-Broadway in New York City, performing in everything from Marvelous Mrs. Maisel to naked Shakespeare in Central Park. Since March of 2020, Max wrote and produced a 7-episode web series called "Quarantinis," as well as a competition-worthy short film called "ZombieGram," and became a National Award-winning mixologist. As to what's next…well, Future Max has that under control. At present, Max is simply thrilled to be back on stage, and enormously grateful to the talented folks that came together to make this show happen.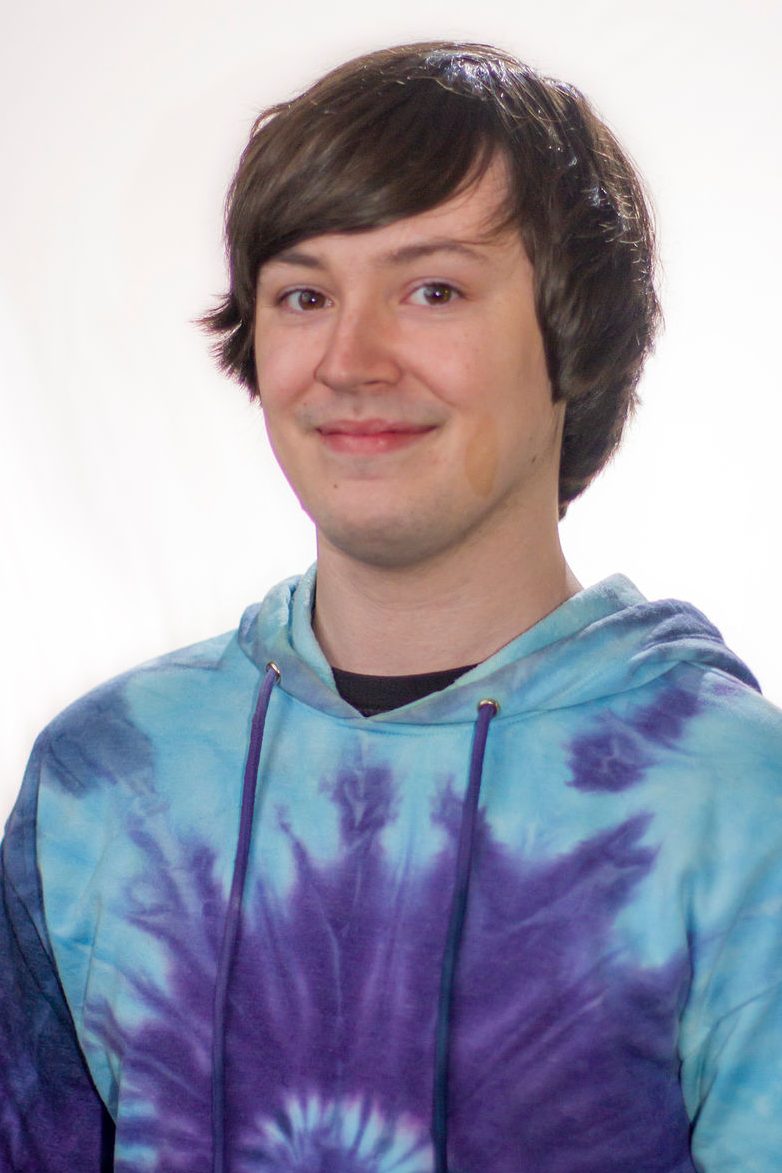 Xavier Lehew is excited to be back at CCCT for the 5th time to be in this hilarious play. He is 24 and from Houston. Xavier also enjoys traveling, music, and chess when he's offstage. His many credits include "Dog See's God" as Beethoven at Island ETC, The Unexpected Guest as Jan at BLT, "On Golden Pond" as Billy Ray Jr at PH 1960, "Lost Girls" as Boy, "Laughter on the 23rd Floor" as Lucas Brickman and "Leading Ladies" at Butch Myers at CCCT. Xavier would like to thank his sister's Faye and Christy for always supporting him. Thank you for coming out and enjoy the show!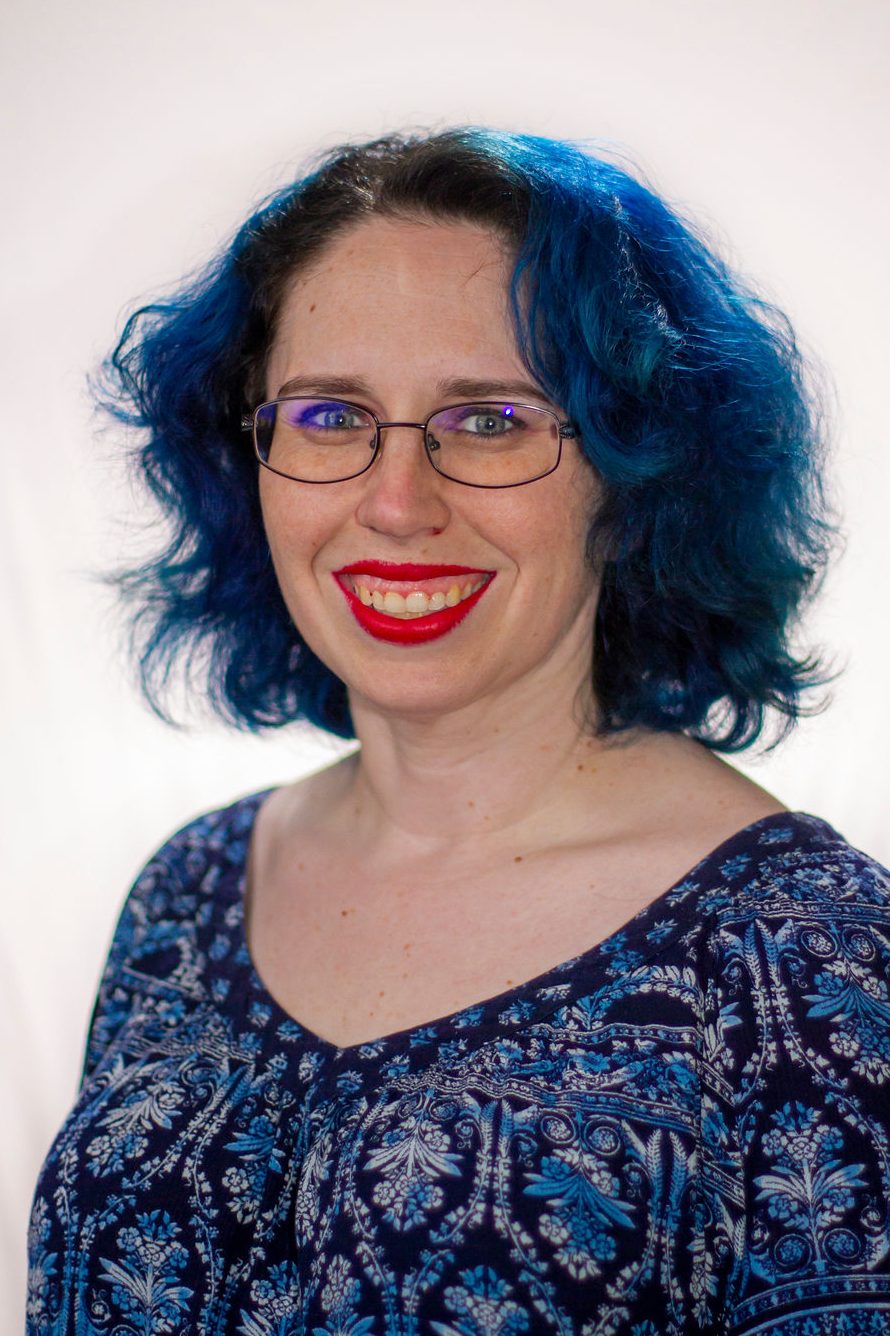 Eryn Dorsey is excited to be returning to CCCT for another exciting show. She has performed in several plays at Bartlett High School in Alaska including Grease, Yours Anne and Inherit the Wind. In 2016 she returned to acting 2016 and this will be her 9th on stage production with CCCT. Several roles include Elizabeth Imbrie in Philadelphia Story, several roles in Dr. Jekyll and Mr. Hyde, the Red Girl in Shout! The Mod Musical!, ensemble in Sweeney Todd, Christiane in Sherlock Holmes and the Adventures of the Suicide Club, Meg in Crimes of the Heart and Magenta in Rocky Horror Show. Currently she works in private practice as a therapist. She would like to thank her family (husband Uryan, sister Caitlyn and parents Sherry and Edgar) and friends for their support.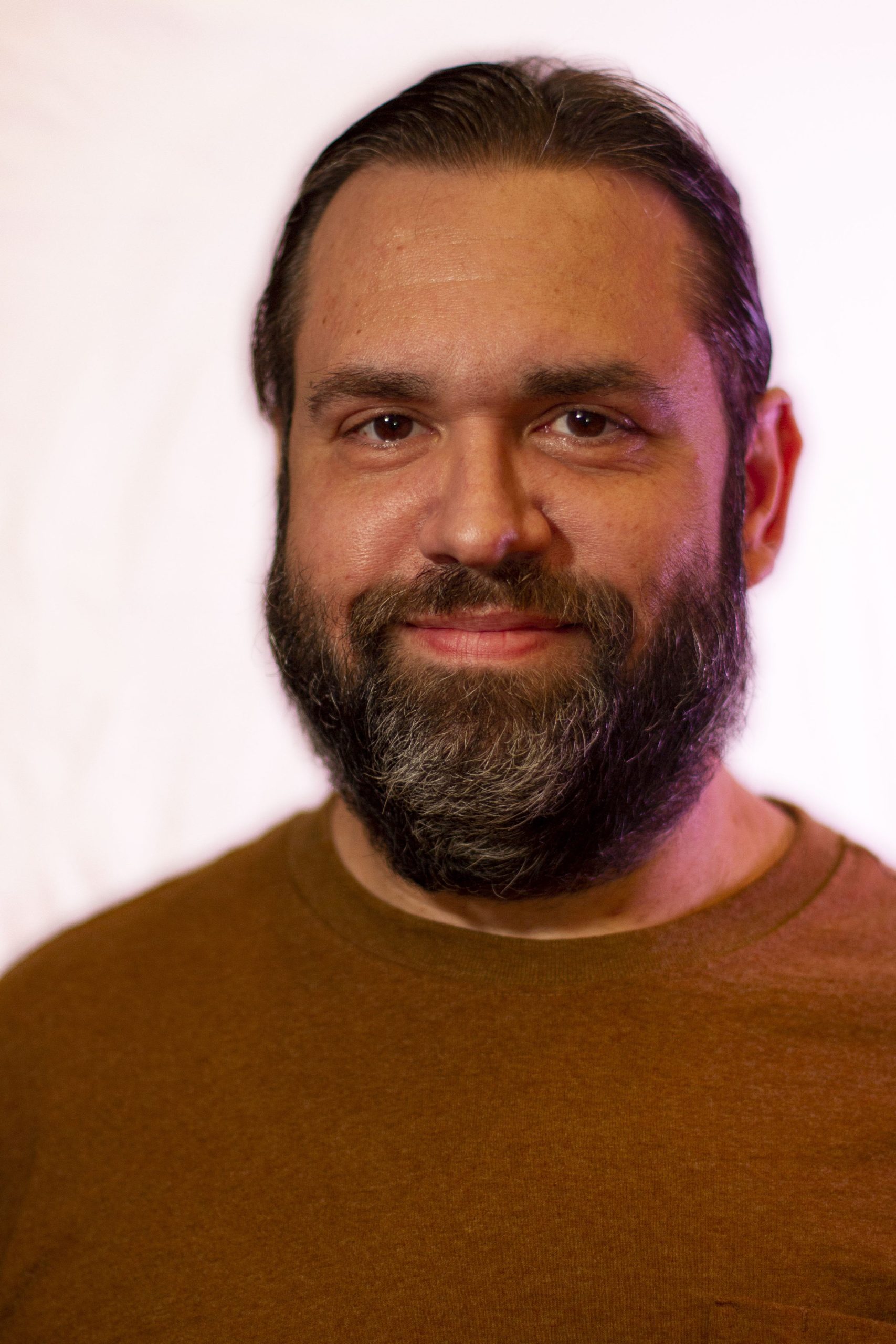 Steven Sarp – was last seen as Hodgson in Love From A Stranger and has worked on sound for many past CCCT productions including Frankenstein, Crimes of the Heart, and Clue. He has a B.S. in Drama/Television/Film performance from Oral Roberts University and has served as both assistant director and sound tech for CHARAKTER Ministry of the Arts in Tulsa, OK. Favorite past shows include Cole Porter's You Never Know, Murder Is Bad but Monday Will Kill You, and Agatha Christie's Go Back For Murder. He has also been seen in The Sound of Music and Putting It Together and has performed in The Ragman in Paris, France. Previous shows directed for CCCT include Charley's Aunt, Into the Woods, and Legally Blonde: The Musical.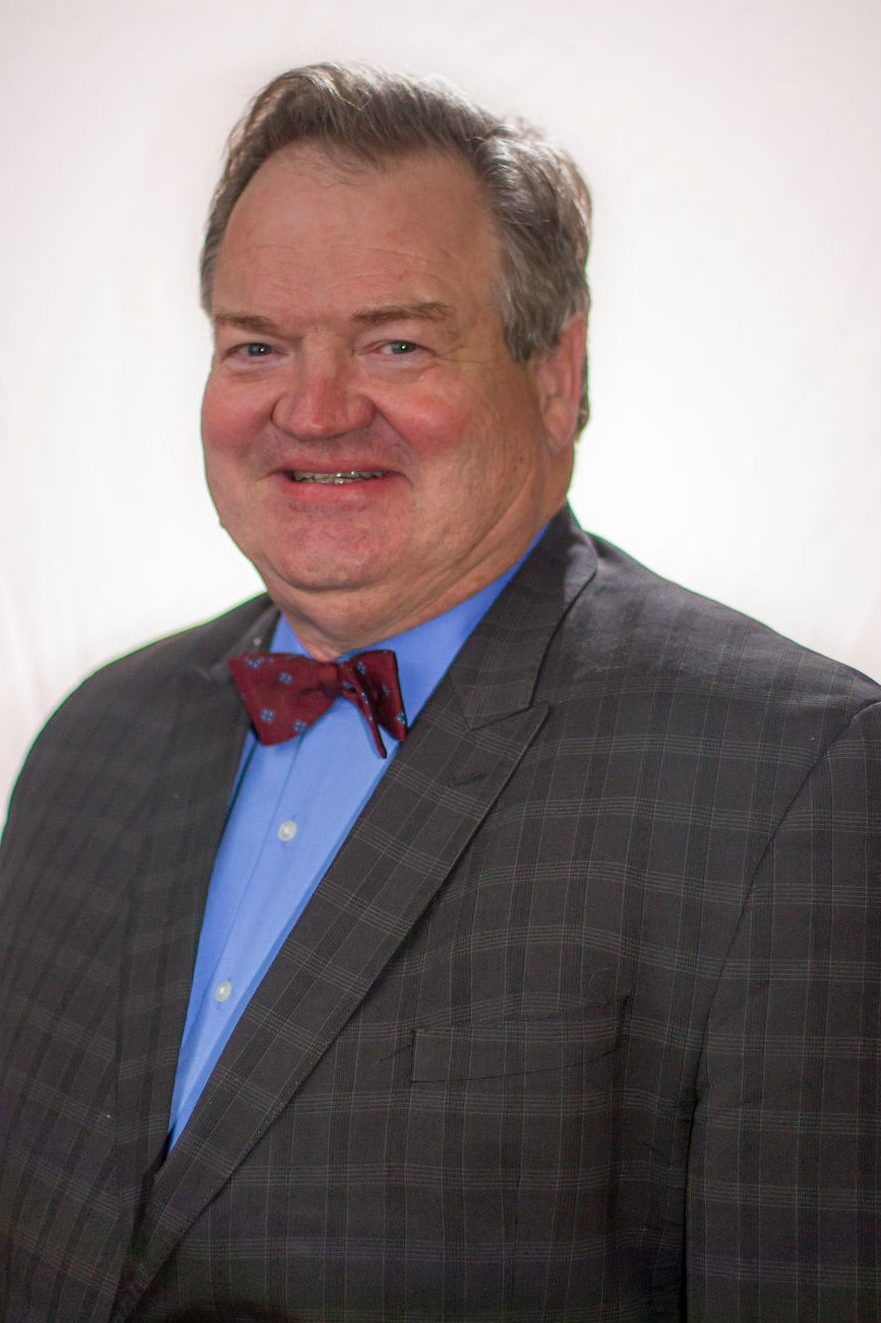 Gerald Patrick Monks – Pat is married to Annette Dwyer and resides in Clear lake. Both of his two adult children Demerle and Daniel participated in Theatre for years. He is a local attorney who has been in private practice for 37 years. Pat serves as a local magistrate for the cities of Arcola and Manvel. And is the city prosecutor of Taylor Lake Village. Pat has performed for the Ballet appearing in the BAHBT production of the "The Nutcracker" for three years. At Clear Creek Community Theater, he performed in a number of performances over the last 10 years including: No Sex Please, We're British; Tom Jones; Miss Firecracker Contest, and as Colonel Carvel in Appointment with Murder at CCCT. He performed in Friendswood at the purple box theatre as Uncle Charlie in August: Osage County and Big Daddy in Cat on a hot tin roof. Pat is extremely proud to be following in the tradition of his Monks relatives in Ireland, who have long been associated with the award-winning Rush Dramatic Society and the Millbank Theatre in Rush, County Dublin.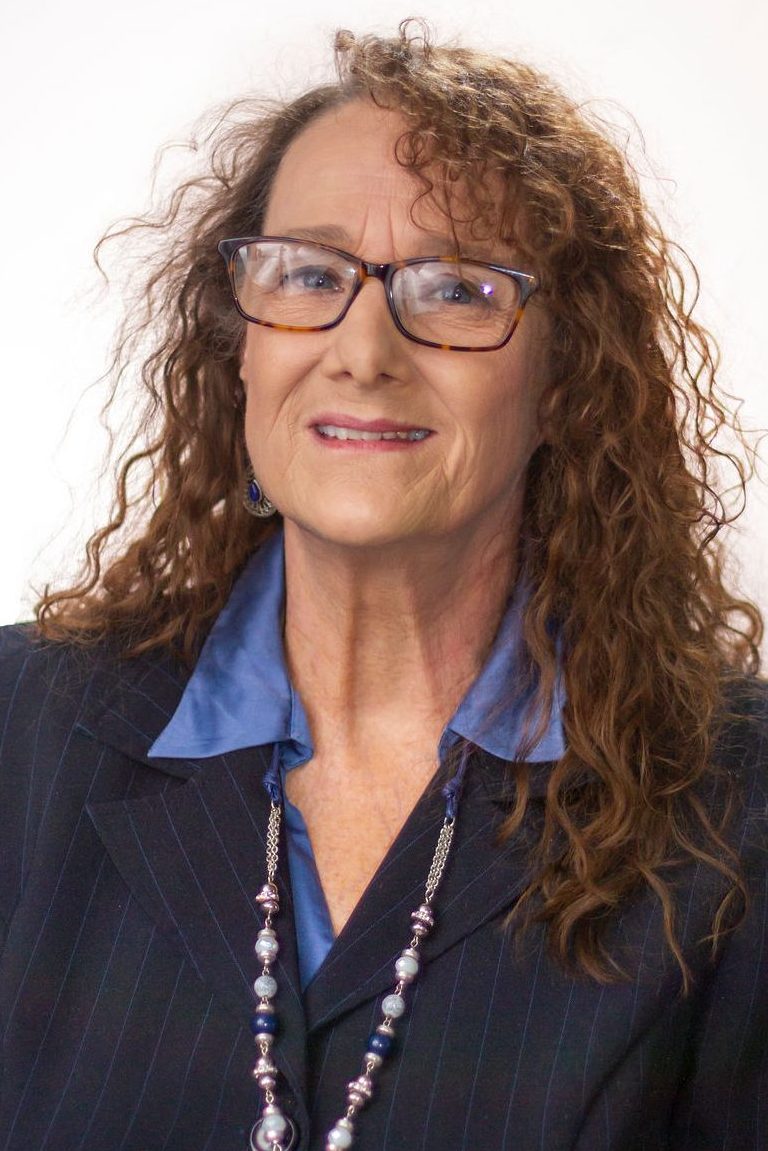 Teresa McLemore – After 36 years as a school counselor and teacher- Teresa retired to find another of her passions in the community theatres. She is pleased to return to Clear Creek Community Theatre in this crazy mom roles basically playing herself. Most recent memorable roles at Clear Creek are Mona in Come Back to the Five and Dime, Jimmy Dean and Mitzi in Agatha Christie's – A Murder is Announced. Teresa has been on stage in several theatres in the area. "It's as if we are all one big family!"
A big shout out to friends and family and hubby of 46 years- "Thanks for being so understanding when I say sorry- I can't – I have rehearsal" Favorite Role: Love each of them. Sissy in Sordid at Purple Box and Mrs Daigle in Bad Seed . Clarice in Doublewide at Bay Area Harbour Playhouse. Omaha Nebraska in Second Samuel at Pasadena Little Theatre. Bucket List Role(s): Mama Rose in Gypsy.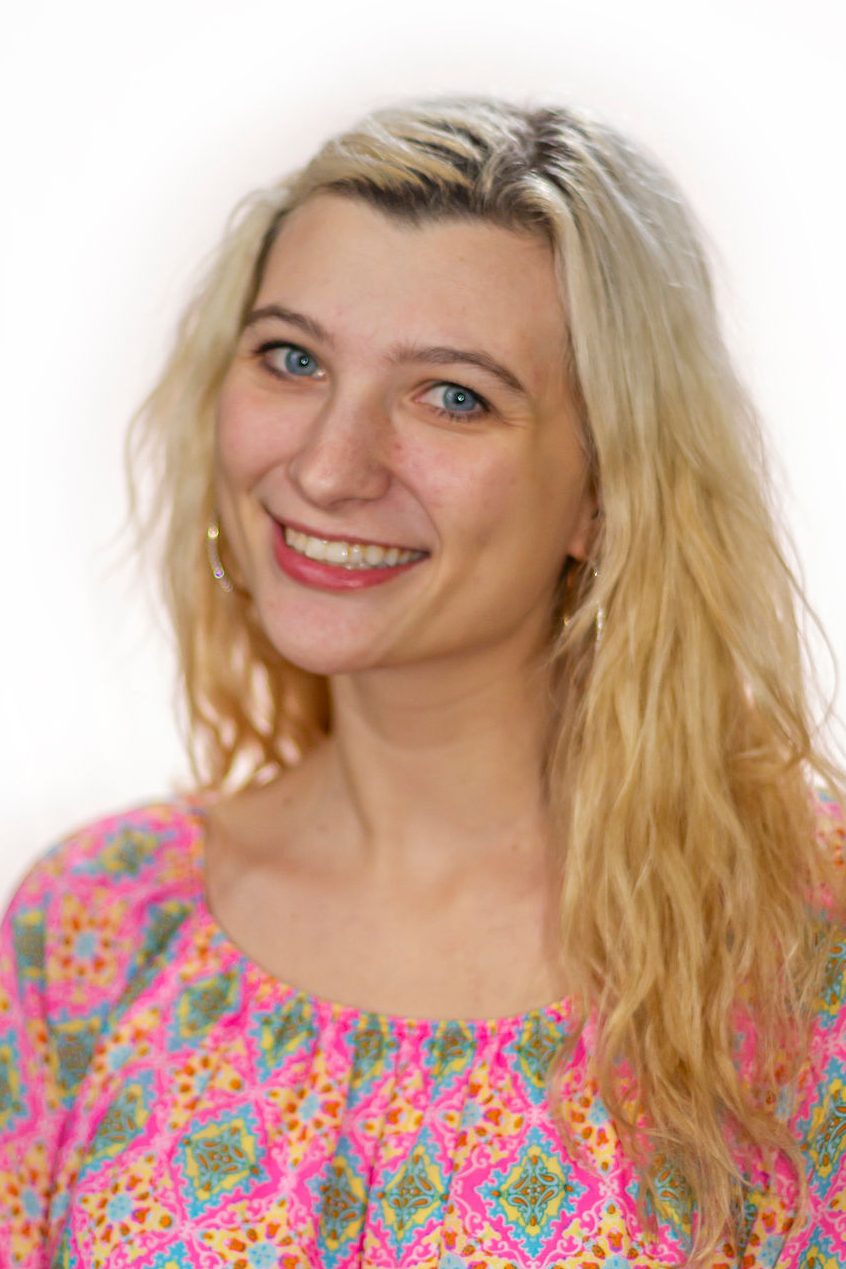 Carina Ellerbe – . I have been doing theatrical productions since 5th grade. Some of my favorite roles include: Annie in Annie Jr., Inter-planet Janet, Ella Dellahay and Gwendolyn in The Importance of Being Earnest. My dream roles include : Elle Woods, Sophie in Mama Mia and Éponine in Les Misérables. I'm am lucky to be a part of such a cohesive group and look forward to working in more shows with Clear creek Community Theatre.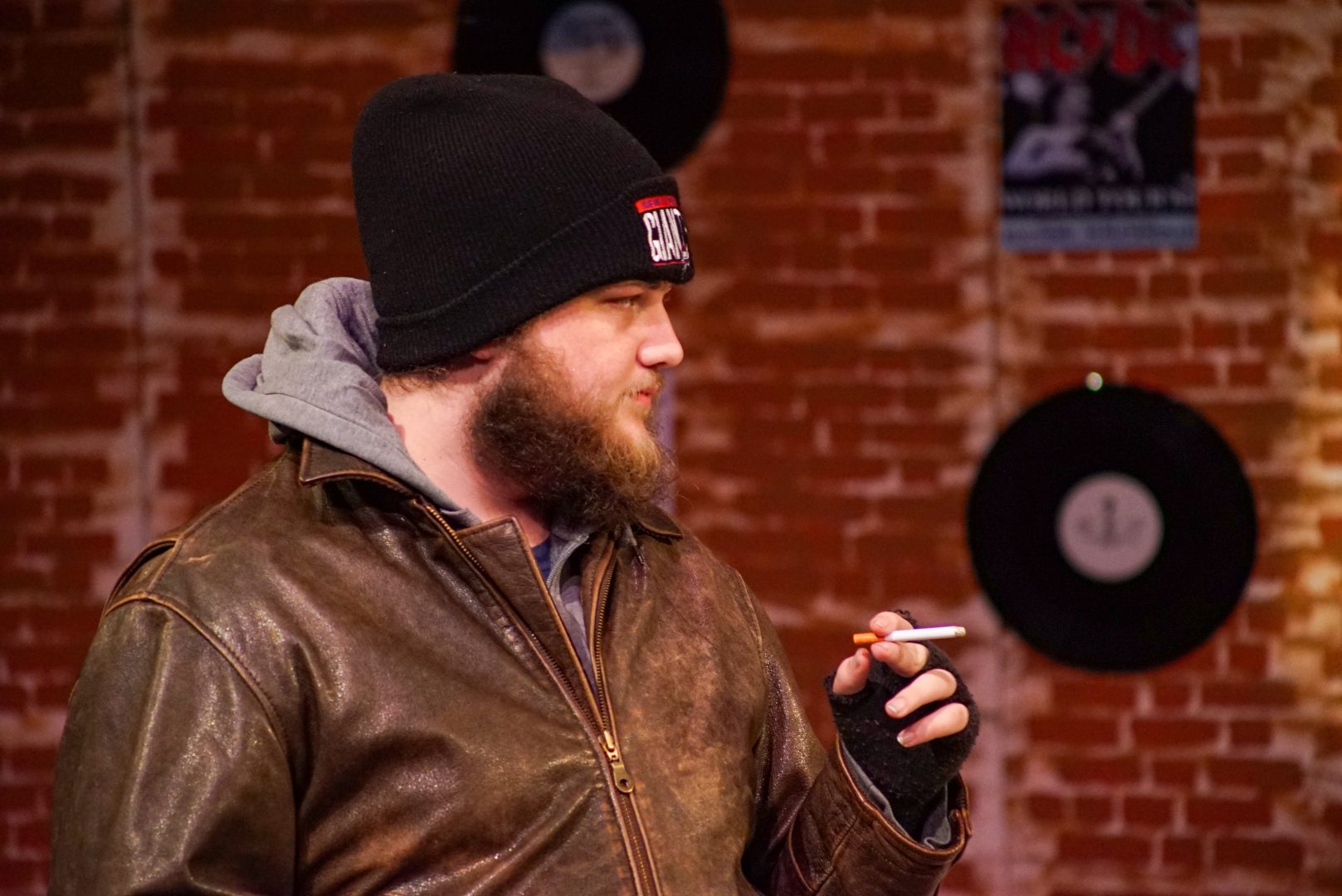 Colton Tuley – Colton started his acting career at the age of eight in Yucaipa, California, appearing on tv shows such as "The Middle" and "Desperate Housewives." While he had performed on stage before, his true love for musical theatre would spark when his parents took him to see a production of "Cats." He moved to Clear Lake, Texas shortly before his twelfth birthday, and shortly after finishing middle school, took a three year hiatus from the arts. His love for theatre reignited when he began performing at Upstage Arts, where he would eventually become the Broadway World nominated Best Supporting Actor in 2018 for his portrayal of Joseph Pulitzer in Disney's "Newsies." He's delighted to have you all here, and he hopes you enjoy the show.
---
The Director – Jennifer Hardin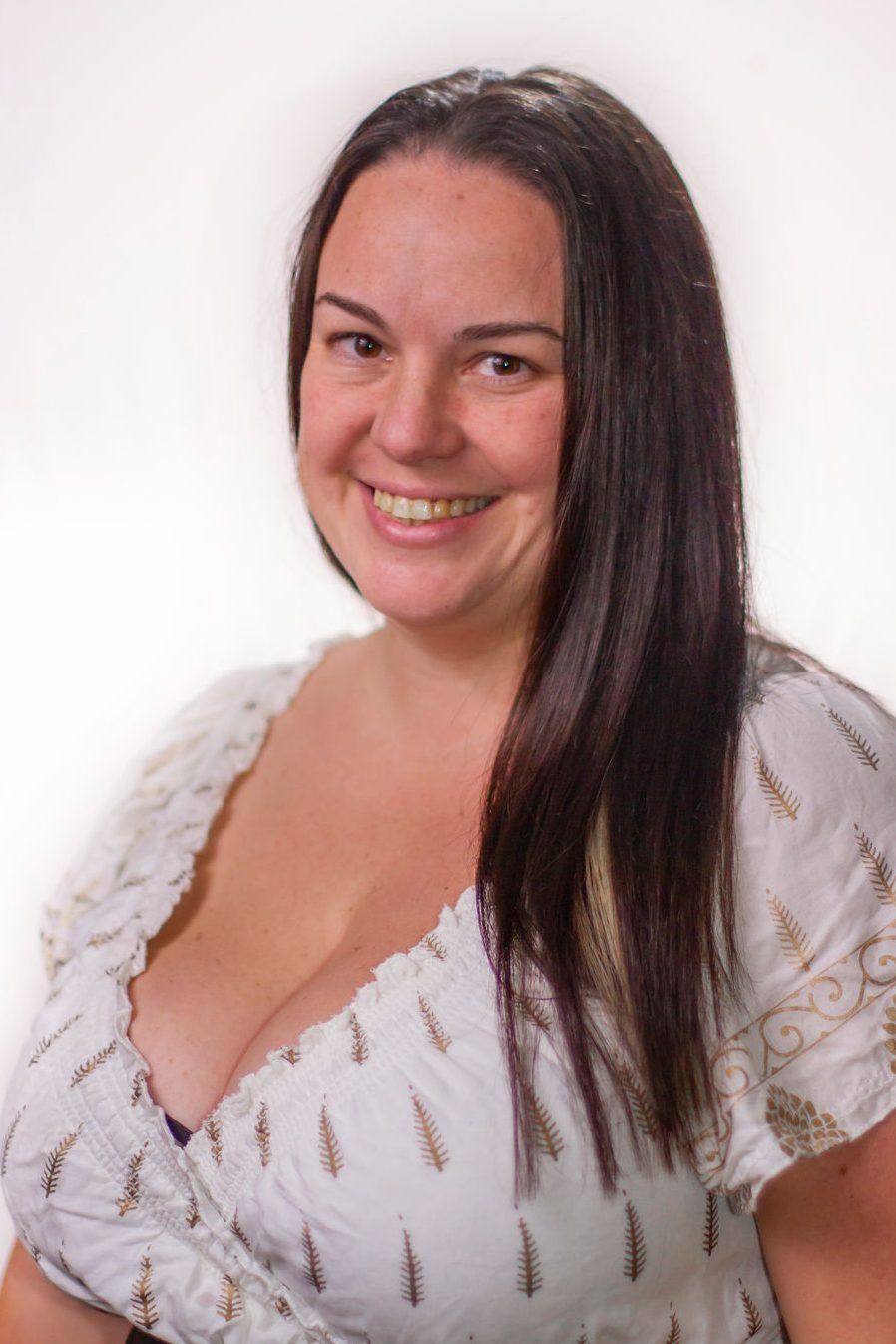 I have been doing theatre for 20+ years. I have been at CCCT for just over 3 years. I am Vice President of CCCT Board of Directors. I am so excited and honored to be directing for the third year in a row; The Importance of Being Earnest, Clue, which I received multiple nominations for Broadway World Awards, and now Love, Sex and the I.R.S. This is my 12th production with CCCT. I love all things theatre. I have done every position at least once. I love acting in dramas and mysteries, including the last play, Agatha Christie's Love From a Stranger. I love all things tech!! Sound, lights, crew, choreography, stage manager, and directing. I have been involved with musicals such as Grease, Sweeny Todd, and Rocky Horror. A couple additional favorite plays I have acted in are Leading Ladies and Girl in the Mirror. Outside of theatre I work in cybersecurity and love to travel, learn foreign languages currently studying a couple at once, go dancing, shoot pool, powerlifting and study martial arts. I have studied three to four different styles and have black belts. I want to thank my parents Jerry and Rosemary Hardin, as well as friends for their support. Lastly, I want to thank this amazing cast and crew for all their hard work. This was an accelerated turnaround and a challenging play to begin with, and they have done amazing!
---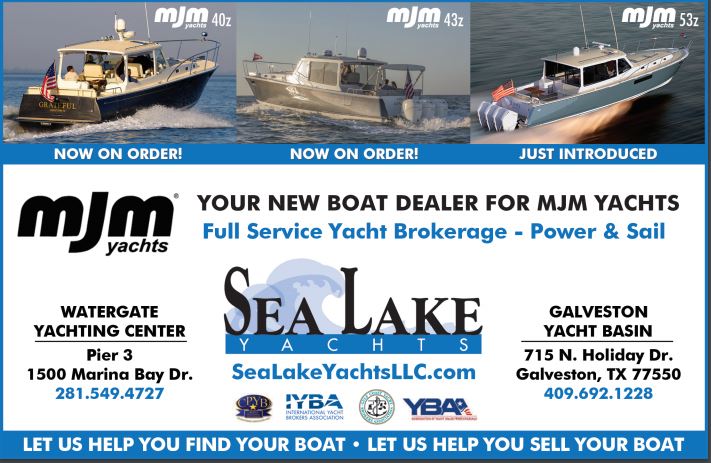 ---
Staff and Crew
Director – Jennifer Hardin
Stage Manager – Colton Tuley
Assistant Stage Manager – Nori Head
Lighting Design – John Meek & Robert Nagel
Sound Design – Steven Sarp
Set Design – Jennifer Hardin
Set Painting – Jennifer Hardin, Max Wingert, Eryn Dorsey, Ty A. Bryan, Pat Monks, Teresa McLemore, Carina Ellerbe, Nori Head, Paula Harris Baker
---
CCCT 2021/2022 Season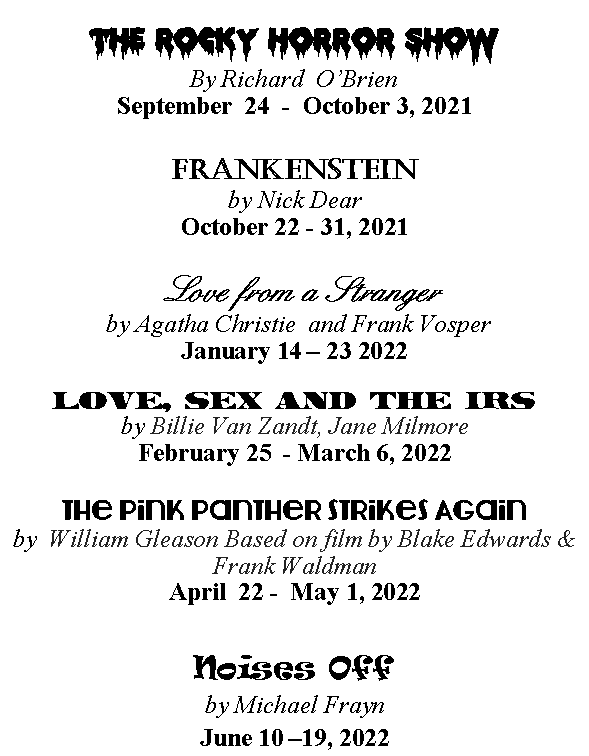 ---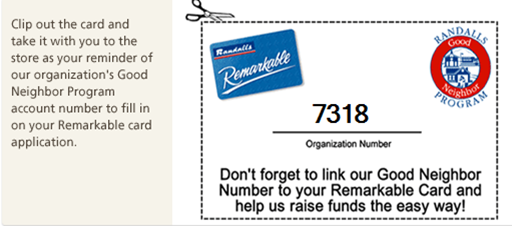 ---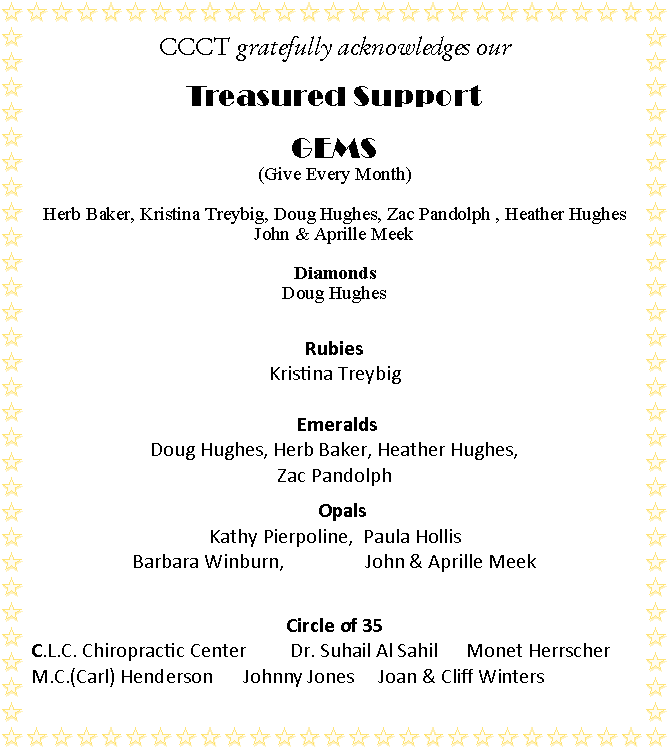 ---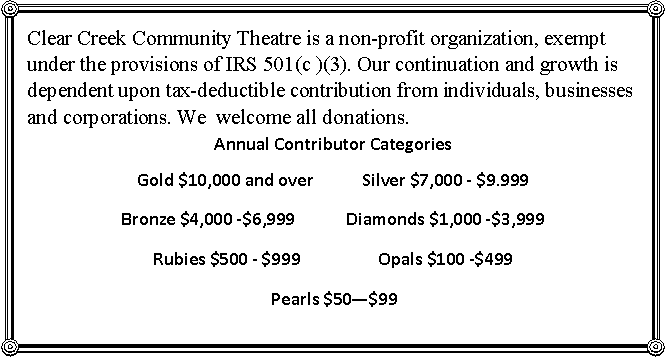 ---