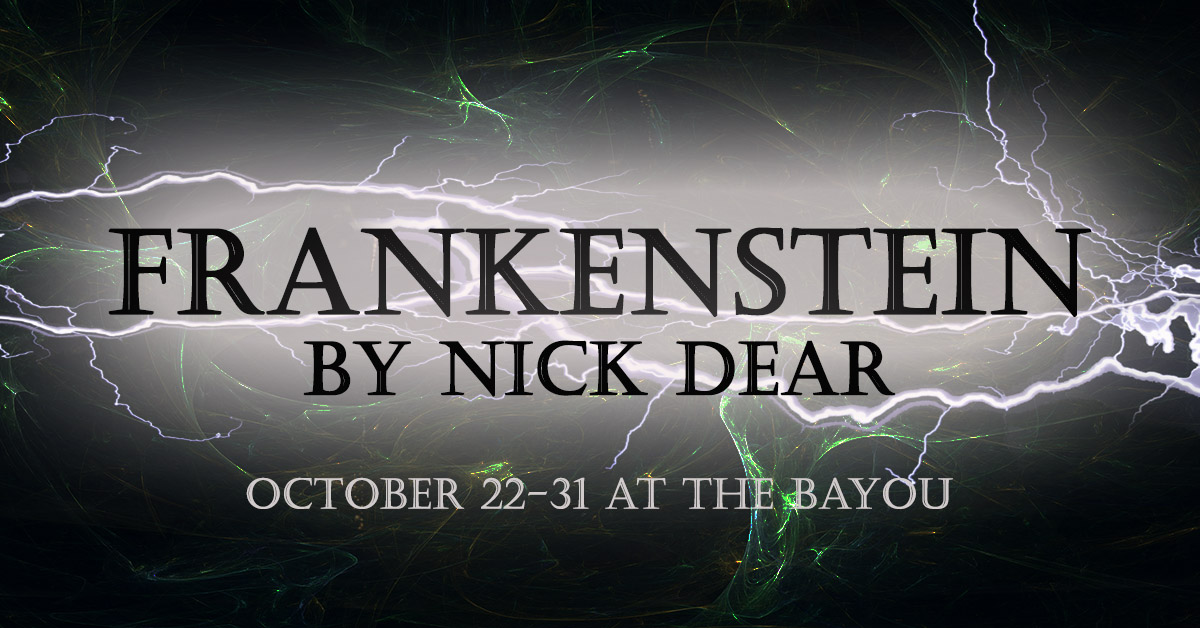 All I ask is the possibility of love!
Childlike in his innocence but grotesque in form, Frankenstein's bewildered creature is cast out into a hostile universe by his horror-struck maker. Meeting with cruelty wherever he goes, and increasingly desperate and vengeful, he determines to track.down his creator and strike a terrifying deal.
I followed nature into her lair, and stripped her of her secrets! I brought torrents of light to a darkening world! Is that wrong?
Urgent concerns of scientific responsibility, parental neglect, cognitive development and the nature of good and evil are embedded within this thrilling and deepry disturbing classic gothic tale.
Mary Shelley's Frankenstein, adapted for the stage by Nick Dear, premiered at the National Theatre, London, in February 2011.
CCCT's production of Frankenstein will be on stage at the Bayou Theater on the UHCL campus from October 22nd through October 31. Performances are at 8:00PM on Fridays and Saturdays with a matinee on Sundays at 2:30PM.
Tickets are now on sale through our virtual box office.

Our new sustaining donation program has been set up through Kindful – a platform designed to enable regular giving programs for nonprofit organizations like CCCT. This allows us to spend more time on our mission: to promote and present quality theatrical productions for the education, cultural growth and entertainment of the greater bay area community.
If you'd like help with our recurring costs by donating to CCCT on a regular basis, please click here. To learn more about the program or explore other ways you can support our theatre, please send an email to Heather Hughes, our fundraising chair. We appreciate every donation, no matter the size. Your contributions are fully tax deductible and because we are an all volunteer organization, every penny you give goes to keep theatre alive in the greater Bay Area. Thank you.
Clear Creek Community Theatre and UH Clear Lake continue to monitor COVID-19's impact on our community. We follow guidelines from the CDC and encourage unvaccinated patrons to wear a mask. Please consider your safety and the health of your neighbors when making your choices. We will update this page as local conditions warrant changes in our Covid policy.